By Lori Ferraro Ask me what my favorite 80s movie about two guys who go to their bosses beach house for the weekend only to discover he's dead and the two guys have to spend the entire weekend pretending he's alive by maneuvering his corpse like a marionette is, and I will always say: WEEKEND AT BERNIE'S. http://youtu.be/YCTgcZ6ImsQ Andrew McCarthy and Jonathan Silverman star in this 1989 gem that Siskel and Ebert hated but I along with many others, hate to admit I loved. In the film they play Larry and Richard, best friends who work together at an insurance company. When Larry and Richard think they done good by uncovering a two-million-dollar error they excitedly share the news with their boss Bernie (the perfect Terry Kiser) who rewards them with a weekend at his swanky beach house.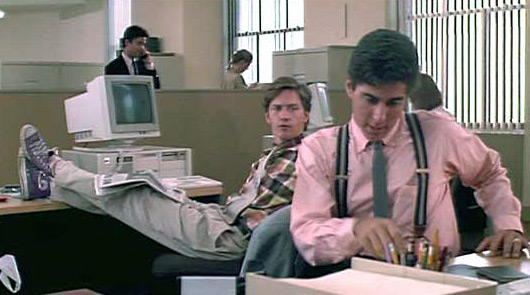 When they arrive they find Bernie dead (offed my a mafia hit man, naturally) and discover that Bernie had been the one embezzling money from the company. So Larry and Richard do what two guys in an 80's movie about a dead boss would do – they don't call the police and pretend he is still alive. A ton of visual jokes ensue, Bernie falls off buildings, gets thrown off a moving speedboat and even gets lucky.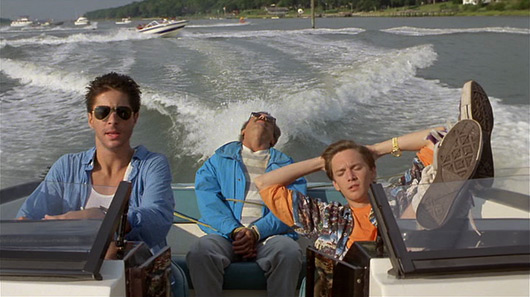 I was fortunate enough to play Tina, Bernie's girlfriend in a stage production of the Oscar winning film (kidding.) Look at the awesome 80's costume I got to wear: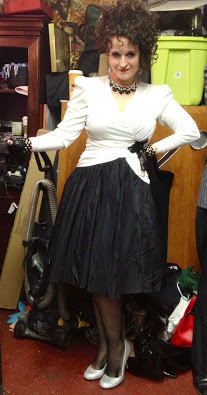 But the real star of the show is Bernie. You can join the dead man's party and dress as none other than Bernie Lomax this Halloween. Here's what you'll need:
Gray and white striped t-shirt
Khaki pants
Turquoise windbreaker
Here is Bernie from the movie poster, in his signature look: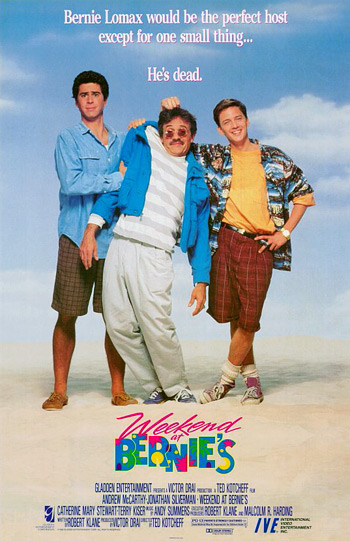 And here's our Bernie: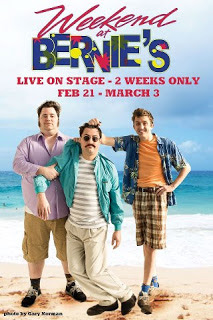 Pretty good right? You can do it too! Bonus points if you get yourself a Larry and Richard to hang around with you for the evening and make you wave at pretty girls with a pulley system.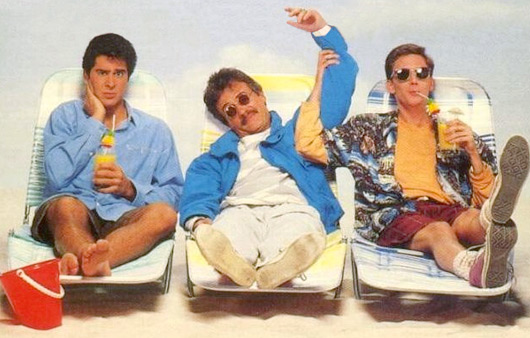 Just be careful and don't go flying off of any speedboats.