Recent Posts From
All Categories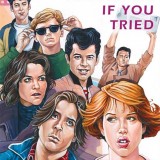 If you love the 1980s — and if you found your way to this website, you...
Popular Posts
All Time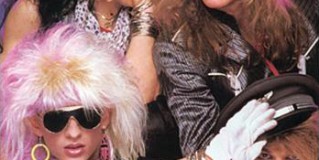 If you're looking for a list of 80s hair bands, you've come to the right place. Here's a list of the 80s hair bands that rocked the decade like no one else could. Grab your black concert t-shirt, your too-tight jeans (also black), throw in a bandana for good measure and get ready to rock. Bon Jovi Britny Fox Cinderella Motley Crue Def Leppard Poison Quiet Riot Van Halen Dokken Twisted Sister Skid Row Great White KISS Whitesnake Scorpions Ratt Warrant W.A.S.P. Poison: Helping Put the "Hair" in Hair Band! While all of the great heavy metal/hair bands listed above helped to define this genre of music, we have selected the following top 80s hair bands for special recognition. Motley Crue To top our list of 80s hair bands is none other than Motley Crue. They had us "Smoking in the Boys Room" in '85 and in 1987 they introduced us to the "Wild Side" some of us never knew existed. Motley Crue truly sang the rebellious anthems of the 80s. >> Motley Crue t-shirts Def Leppard Second place on our list of 80s hair bands goes to Def Leppard. Formed in 1977, Def Leppard's first rehearsal took place...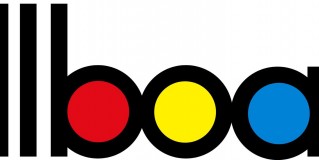 You can get the feel of a decade from the songs that played on the radio at the time. And, no songs were played more than the #1 hits. These songs were the background music to your life in the 80s – the music in the car on the way to school and sports practice, the music in the stores where you shopped, the music on the soundtracks of your favorite movies, and the music you danced alone to in your bedroom. By looking at the number one hits in consecutive order throughout the 80s, you get an immediate sense of how music and culture evolved over those 10 years. We link to music videos where they available. Enjoy! Please note that the following charts represent the Billboard Hot 100 in the US. 1980  .  1981  .  1982  .  1983  .  1984  .  1985  .  1986  .  1987  .  1988  .  1989 1980 Song Artist Date Escape (The Pina Colada Song) Rupert Holmes Dec 22, '79 – Jan 4 Please Don't Go KC & the Sunshine Band Jan 5 – Jan 18 Rock With You Michael Jackson Jan 19 – Feb 15 Do That To Me One More Time...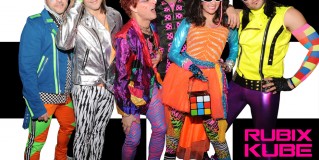 Eastern US The Breakfast Club – www.thebreakfastclub.com GAZPACHO – www.gazpachoonline.com Power Balladz – http://powerballadz.com Amethyst – http://amethyst80s.com/ (New Jersey) / Read an article about Amethyst. 80 Waves – www.80waves.net (New Jersey) High In the Mid 80s – visit their Facebook page (New Jersey) Max Headroom – www.maxheadroomrocks.com | Facebook | Myspace (New Jersey) The Engagements – www.theengagements.com (New York) Decadia – www.dec8dia.com (New York) Guilty Pleasures – www.guiltypleasuresband.com | Facebook (New York) Rubix Kube – www.rubixkube.com | Facebook (New York City) Totally 80s – www.totes80s.com (Western Pennsylvania) The Ronald Reagans – www.theronaldreagans.com The Reflex – www.reflexlive.com Mid-Atlantic US The Legwarmers – www.thelegwarmers.com (Arlington, VA) Neon Radio – www.neonradioexperience.com (Raleigh/Durham, NC) Long Duk Dong – www.longduk.com (Washington DC) Southeast US 80z All Stars – www.80zallstars.com (Florida) The Molly Ringwalds – themollyringwalds.com Rubix Cubed – www.rubixcubedband.com (Florida) SWITCH – Back to the 80's – www.iloveswitch.com (Florida) DecaDance Unit – Facebook (Miami, Florida) Rubiks Groove – Facebook | Learn More (Nashville, Tennessee) The 80s Bunch – Learn More (Orlando, Florida) Midwest US Retrobution – www.retrobutionmusic.com | Facebook (Dayton, Ohio) 80s Proof – Facebook (Youngstown, OH) The Atari Age – www.theatariage.com (Illinois) System 80 – www.system80band.com (Illinois) The Mega 80's – www.mega80s.com (Detroit,...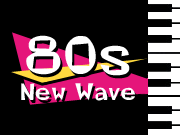 As mentioned on the New Wave Music page, the term is hard to pin down and covers a wide range of artists from the period spanning the late 70s and on into the 80s. It came to mean music that was slightly out of the mainstream, a post-punk, pre-alternative music that was edgier and with more attitude. Below are some of the most popular New Wave hits of the 80s listed alphabetically by artist. This list of 80s new wave songs includes some songs from the late 70s and is by no means all inclusive. We will be adding more of the best new wave songs regularly. If you see one we missed, please comment below or email us at itslikeemail@liketotally80s.com. A ABC: "Poison Arrow" (1982), "The Look Of Love (Part One)" (1982), "All of My Heart" (1982), "How to Be a Millionaire" (1984) "Be Near Me" (1985) Adam & the Ants: "Ant Music" (1980), "Stand and Deliver" (1981), "Prince Charming" (1981), "Antrap" (1981), "Dog Eat Dog" (1980) Adam Ant: "Goody Two Shoes" (1982), "Friend or Foe" (1982), "Desperate But Not Serious" (1982), "Strip" (1984) After the Fire: "Der Kommissar" (1983) a-ha: "Take On Me" (1985), "Hunting High And...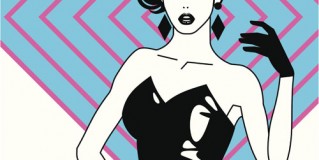 As far as fashion goes, no decade is quite as no-no-notorious as the 80s. After all, in what other decade could you get away with wearing skin-tight pants one day and baggy "MC Hammer" pants the next? During what other time period could you wear leg warmers, a sweater and a miniskirt all at the same time (and in electric neon colors)? Take a walk down memory lane. Here are the top 10 80s fashion fads we used to love. In all of these fads, color was the order of the day. The drab khakis, white and black of the 90s do not apply. Big color and color mixed in unusual ways (say, bright yellow with red) were considered totally tubular – to the max. Let us here from you.  Do you agree with our top 10?  Did we miss your favorite 80s fashion trend?  Leave a comment below, or tell us on Facebook or Twitter. Shoulder Pads Shoulder pads may very well be the most decade-defining of the top 10 80s fashion fads.  Maybe it had something to do with woman's lib and the assertion of power that women were beginning to have in the work place?  Check...