80s Fashion
The 80s were a great time for fashion. The creation of MTV revolutionized fashion, the music industry and even how we watched TV. Naysayers would tell you that it was nothing but bad hair, worse clothing and music that often had more to do with machines than talent.  We disagree and relish the excess and outrageous fashions that the 80s managed to make mainstream.  We didn't accessorize – we "excessorized" and LOVED it.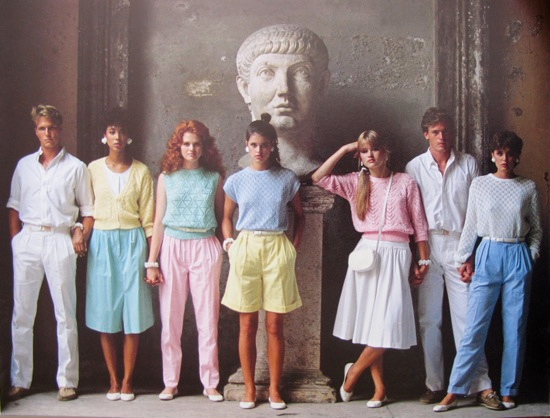 The clothes worn in the 80s depicted people who were trying to find themselves. They looked for ways to express their creativity and individuality. Men wore heavy make up and grew long hair. Women wore short hair and layers of clothing. Both sexes were looking for an identity.  1980s clothing styles are back on the shelves now, and we take a look at what makes these eighties fashions for women endure the test of time.
Get all the good scoop on 80s fashions for hair, makeup, and clothes in the 80s.  You'll be ready to bust a major 80s fashion move.
Need an 80s Costume?
Be sure to check out our guide to 80s Costumes for a totally awesome guide to clothes worn in 80s and 80s costume ideas (for 80s parties or Halloween).
Related Stories