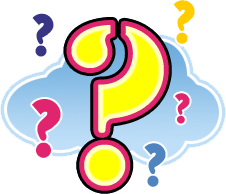 Hair Bands were totally awesome and so totally 80s. Dudes in glam rock bands grew their hair out long, and then permed, colored, and teased it within an inch of its life. Many wore heavy makeup to complete the look. We loved the jarring effect of dudes in quasi-drag who were singing hard rock music. Bitchin'!
But how well do you know your eighties glam metal? Take our Like Totally 80s quiz to find out!
1. Beavis wore a Metallica t-shirt. Butt-head wore an AC/DC t-shirt. Nerdy Stewart Stevenson, who idolized Beavis and Butt-head, wore a t-shirt emblazoned with what band?
A. Winger
B. Warrant
C. Ratt
D. Great White
2. Autograph is best known for what song from their 1984 album, Sign in Please?
A. Burning Like a Flame
B. Alone Again
C. Turn Up the Radio
D. Teas'n, Pleas'n
3. Dante Fox's manager, Alan Niven, thought the band should change their name. He suggested the nickname that singer Jack Russell had given the band's guitarist Mark Kendall. Dante Fox then became known as:
A. White Lion
B. Great White
C. Loverboy
D. Shotgun Messiah
4. Who said, "The makeup is simply an extension of the personality and colors, clothing, makeup all express something"?
A. Gene Simmons
B. Bret Michaels
C. Alice Cooper
D. Dee Snider
5. Who frolicked on the hoods of Jaguars in Whitesnake's "Here I Go Again" video and later married lead singer David Coverdale?
A. Traci Lords
B. Elle McPherson
C. Pamela Anderson
D. Tawny Kitaen
6. Which female-fronted band gained notoriety for controversial S&M-inspired concert performances that included a male "slave" in bondage?
A. Bitch
B. Vixen
C. Heart
D. Girlschool
7. Tommy Lee of Motley Crue met his future wife Heather Locklear at what concert?
A. Poison
B. Night Ranger
C. .38 Special
D. REO Speedwagon
8. Which album cover art contains hidden images? (They're more visible when you invert the photo.)
A. Guns N' Roses's Appetite for Destruction
B. Poison's Open Up and Say . . .  Ahh!
C. Warrant's Dirty Rotten Filthy Stinking Rich
D. Dangerous Toys's Dangerous Toys
9. What hair band lead singer went on to market a highly successful tequila brand?
A. Kip Winger
B. Alice Cooper
C. Jon Bon Jovi
D. Sammy Hagar
10. Why did Robert Sweet, Michael Sweet, and Oz Fox of Roxx Regime change the band's name to Stryper?
A. It refers to lashes from a whip that Jesus endured.
B. It stands for Salvation Through Redemption Yielding Peace, Encouragement and Righteousness.
C. Lead singer Michael Sweet's then-girlfriend was an unapologetic stripper.
D. The Sweet brothers hailed from the town of Strype in the Dutch province of South Holland.
11. What band did covers of Sweet's "Ballroom Blitz" and The Guess Who's "American Woman"?
A. Kix
B. Krokus
C. Helix
D. Dokken
12. This singer was a classical music-loving ballet dancer in his youth, and is now an accomplished composer of symphonic ballet music. It's none other than:
A. Kip Winger of Winger
B. Stephen Pearcy of Ratt
C. Mike Tramp of White Lion
D. Jack Blades of Night Ranger
13. Which band is known for the image of a dude in a hockey mask and straightjacket on their album covers?
A. Cinderella
B. Quiet Riot
C. W.A.S.P.
D. Lizzy Borden
---
Answers
1 – A, 2 – C, 3 – B, 4 – A, 5 – D, 6 – A, 7 – D, 8 – C, 9 – D, 10 – B, 11 – B, 12 – A, 13 – B