By Lori Ferraro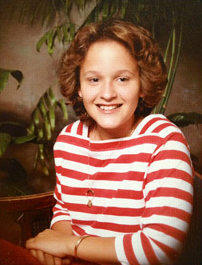 Before the gigantic hair movement of the late '80s all us girls back in junior high were vying for one look and one look only.
Feathered hair with feathered bangs.
In New York we called feathered hair "wings" – like you would go in for a haircut and request wings and know you weren't in for something spicy with a side of ranch.
At thirteen my family moved from New York to Florida (perfect age for a big move) where they called this lovely style "feathered."
There was a girl at my new junior high school who had the most perfectly feathered bangs in the whole wide world. All fourteen-year-old girls at Buchanan Junior High School longed for Paige Peterson's perfect feathered bangs.
Page Peterson – along with her perfect hair she also had the perfect name.
I tried my best to duplicate Paige's feathered bangs. At the time I was using my blow dryer like a rocket scientist, figuring out different methods to get my hair to mold into that perfect layered, fringy, winged feathery look.
My hair is naturally curly so it was a challenge but one I was up for.
Step one was mousse of course. I didn't know if this was the correct product for my hair type, all I knew was that every other girl at school used Studio Fix by L'Oreal – the one with the color-blocking on the can – so of course I used it too.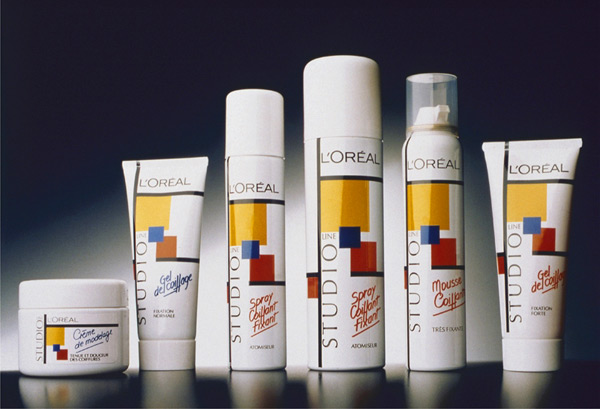 Photo credit: L'Oreal
Using my hot pink and turquoise Goody brand brush I flipped those bangs back and shot them with a painful blast of hot air from the blow dryer.
Sometimes I would shoot some Aqua Net on my feathered bangs and then shoot them with the hair dryer blast of hot air. Talk about crunchy.
When the feathered bang process was complete you could lift away the feathered part in one giant chunk, pulling it away from the rest of my head like it was its own entity. It was a solid mass of hairspray in the shape of a chicken breast.
Between the mousse and the hairspray there was no way any boy had a chance of running their hands through this: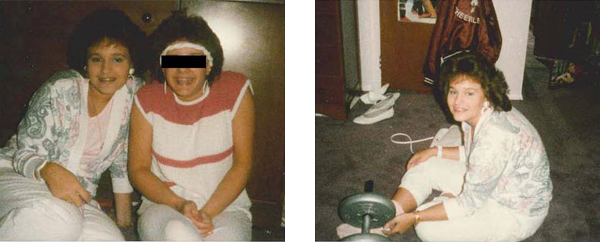 Which, well, honestly I didn't really have to worry about.
The feathered bang thing really didn't work for me. My naturally curly hair rebelled. It did not want to flip back, it wanted to flip out.
If only I knew then of my personal hair-glory-days to come.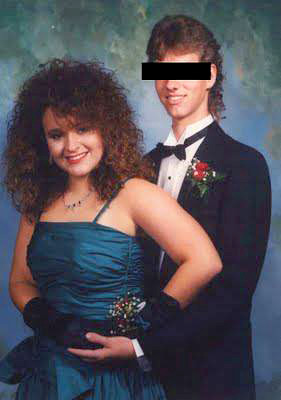 I just needed to wait a few more years for my own "Page Peterson" moment in the spotlight.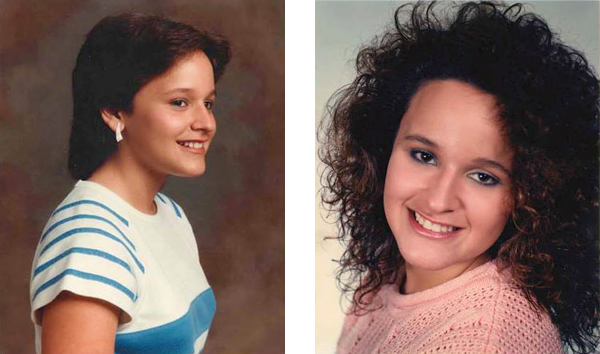 For more feathered bangs goodness, check out our gallery of pics! To add your own feathered fabulousness, email your pic to [email protected].