By Lori Ferraro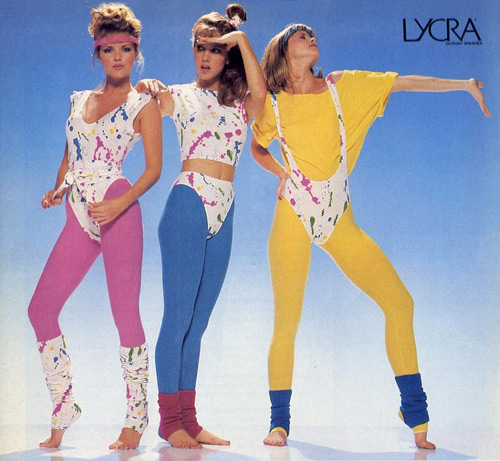 When you think of pop stars of the 80s I'm sure Madonna immediately pops into your head, right?
Followed by Cyndi Lauper, Janet Jackson, Pat Benatar, then maybe down the line you have Sheena Easton when she was hanging out with Prince, then maybe waaay down the line you have, umm, I don't know, Martika?
I'm trying to work out on a more regular basis and lately my Pandora has been stuck on the "80s Dance Parties" station, which I highly recommend if you want to hear a great remix of "What Have I Done to Deserve This?" followed by a funkified version of "Der Kommissar."
Because sometimes, you just need "Der Kommissar" to get you up that last hill, right?
The other morning I heard a string of songs by women from back in the day that made me smile really big. They took me back to that place where I'm cruising for boys at the beach in my dad's convertible. They made me lip synch like a fool as I trudged along, doing my pathetic walk/jog that I like to refer to as my "wog."
Last Monday I had one rockin' 80s wog.
"I Wonder if I Take U Home" – Lisa Lisa and Cult Jam
Lisa Lisa! So nice they named her twice! Oh my goodness I loved this song, I taped it on my boom box off of the radio – remember doing that? That song and also the super-sappy "All Cried Out" (which I also loved, and of course, cried to) were her big hits. One thing I failed to realize about this song until hearing it recently was just how many times she says the word "home" – it felt like, 900 times. It got my heart rate up, that's for sure, but towards the end it was more like, just take him home already…stop talking about it and just DO IT. No one is going to think any less of you, Lisa Lisa.
"Two of Hearts" – Stacy Q
Hearing this song was like chewing a piece of super-sweet-super-pink bubble gum that I haven't had in a long time. I don't believe Miss Q had any other hits besides this one? As I listened I kind of remembered the video – Stacy was very pretty, freakishly small, and had some crazy, long, too-perfect-to-be-true hair. Oh, and that she needed this guy. Like really bad. I think it was the "I need you I need you" part and the "I-I-I-I-I-I-I-I-I-I-I-NEED-I-NEED-I NEED-YOU" part that clued me in. This one, also got my heart rate going, but more in a nervous/anxious kind of a way. I hope Stacy's doing ok.
"Heart and Soul" – T'Pau
Oh. My. God. I LOVED THIS SONG. Very dramatic, with all the spoken lyrics. Sometimes I liked to sing the "Give a little bit of heart and soul" part and sometimes I liked to do the "must I…beg you" talking part. It's like two songs in one! I was impressed that I could pretty much sing along with the entire song, my favorite part is the "I used to have a lover with the Midas touch, I turned to gold but he turned to dust" part. DRAMATIC! The singer (T'Pau?) had dark smoky eye makeup and giant hair that could have used a deep conditioning treatment. I have to admit this song made me smile the most and wog the fastest.
So thank you Pandora and more importantly, thank you ladies for helping me burn some extra calories with your sweet, nostalgic sounds.
My next workout I'm hoping to hear a little Taylor Dayne, Shannon, or The Cover Girls. And I think I could make it up and down that giant set of stairs more than once if "Point of No Return" by Expose comes on.