By Lori Ferraro
Browse through the back pages of any autograph book or yearbook from the 80s and you will find a variety of letters, numbers, periods and slash marks that may not make much sense to you unless you were a teenage girl of the decade.
See, you couldn't just write "Love, Lori" after you signed someone's yearbook telling them how much you're going to miss them, to have a good summer, see you next year, etc. You had to use an abbreviated kind of weird jumble of letters — a girl code if you will — to fully express your true feelings for them.
For example:
KIT
Translation: Keep In Touch.
By far the most commonly used signoff from junior high through senior year, lots of girls wanted me to be sure and KIT. Usually a phone number followed the KIT so you could actually KIT:
80s Signoff: KIT (Keep In Touch)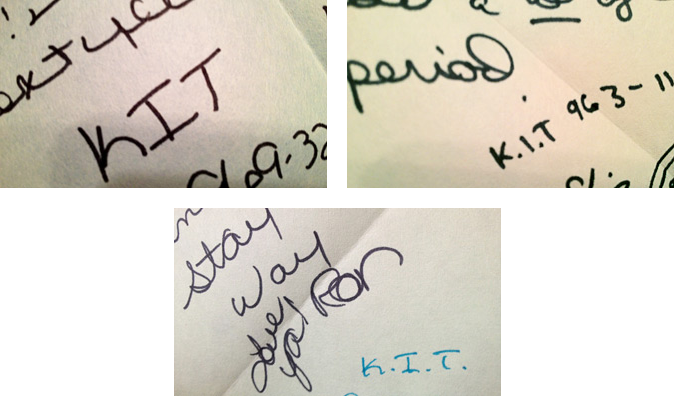 LYLAS
Translation: Love You Like A Sister.
I had one brother in real life so to suddenly have a gaggle of girls loving me like a sister felt pretty damn good: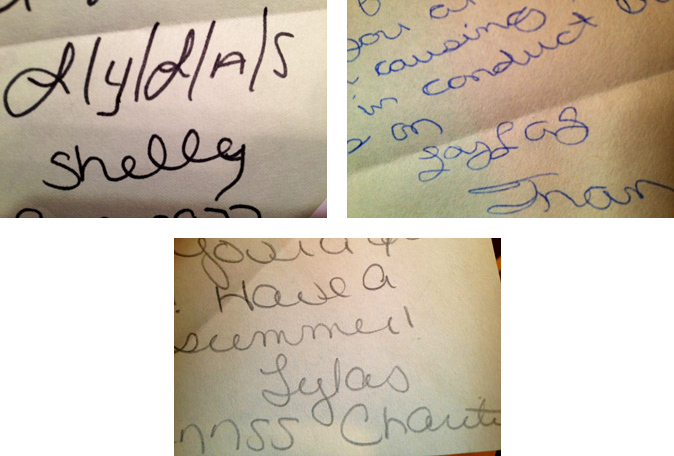 Stay Sweet
Not an abbreviation or a code I know but jeez, lots of people sure wanted me to stay all sugary sweet. This signoff was often used by middle school boys who were too nervous to use "Love, ____" at the end of their yearbook entries — telling you to "stay sweet" was a much safer bet:

TLA/TLF
Translation: True Love Always/True Love Forever.
Because teenage love was definitely going to last always. Oh, and forever too:
B/F/F
Translation: Best Friends Forever.
This one was more likely to stick over the revolving door of boyfriend love — us girls had to stay together. It was an honor and a privilege to be someone's bestie: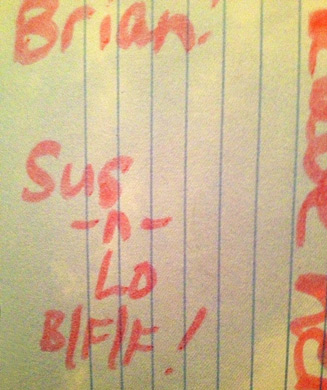 I'm not sure what the yearbook protocol is today. I hope kids still exchange and sign each other's books for posterity's sake. And I hope girls are still loving each other like sisters and being the best BFF's to each other they can possibly be.