By Lori Ferraro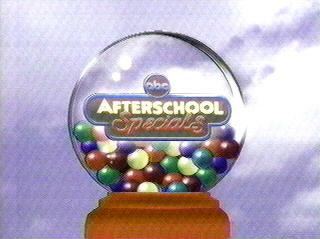 My must see TV back in the 80s occurred around 4:30 in the afternoon, immediately following a hard day of junior high school.
Once the bell rang few things could tear me away from my gang of girlfriends, but when there was an Afterschool Special on, that trip to the mall/beach/frozen yogurt joint were just going to have to wait.
ABC Afterschool Specials started airing way back in 1972 but I remember them from their heyday throughout the 80s.
With titles like:
"Stoned"
"Me and my Hormones"
"She Drinks a Little"
"School Boy Father"
"My Dad Lives in a Downtown Hotel" and my favorite…
"Mom's On Strike"
How could I be expected to not fly home, grab a Jell-O Pudding Pop and plop myself in front of the television for a full hour?
The pre-teen/teenage stories focused on kids in controversial situations, many focusing on drugs, alcohol, divorce, and teenage pregnancy. They were meant to be educational and speak my language, which they pretty much did.
The mini-movies starred some of the biggest young stars of the decade from television and film; Rob Lowe, Helen Hunt, Kirk Cameron, Kristy McNichol, Kerri Green, Malcolm-Jamal Warner, Nancy McKeon and River Phoenix all were some sort of troubled teen in an Afterschool Special.
Sure they were a little dramatic, but that's what made them memorable and great. The specials played out like mini soap operas for teenagers and as kooky as they could be some of them struck a chord and gave some good advice about important topics like drunk driving, divorce, bullying and drugs.
The series won over 50 Emmy Awards and ran for a whopping 25 years. Who knew?
They deserved the accolades and awards – thank you Afterschool Specials for always knowing just the right thing to say, and for using Scott Baio several times to say it.