By Lori Ferraro
There's nothing in the world like a super-sappy love song. Well . . . there is one thing that's better . . . a super-sappy 80s love song.
We had Chicago and "hello" . . . we had Lionel Richie. But if you truly wanted to bawl your eyes out because you were falling in love or falling out of love, this was the cassette tape you were listening to: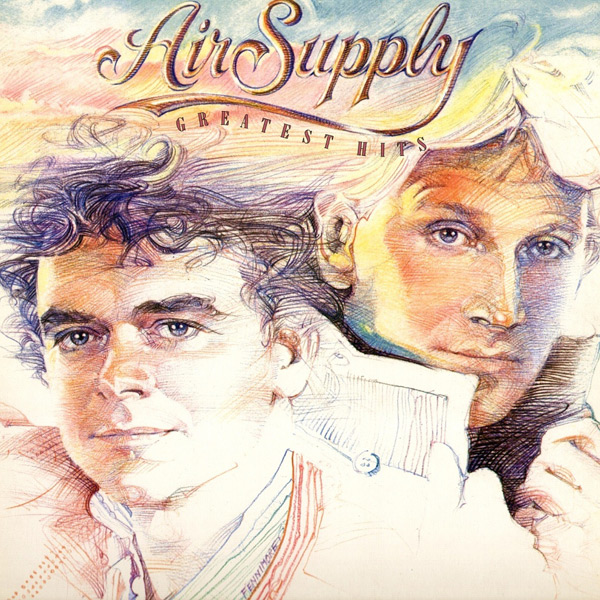 Air Supply's Greatest Hits was a soft rock power ballad powerhouse.
With hits like "Lost in Love" "Even the Nights Are Better" and "All Out of Love" Air Supply's Greatest Hits sold a whopping 7 million copies in the US alone in 1983 – I'm pretty sure stock skyrocketed for Kleenex that year as well.
Air Supply was an Australian duo made up of singer/songwriter/guitarist Graham Russell (the tall, blonde one) and lead singer Russell Hitchcock (the short, brunette one) came together during the mid-70's to make soft rock magic for decades to come.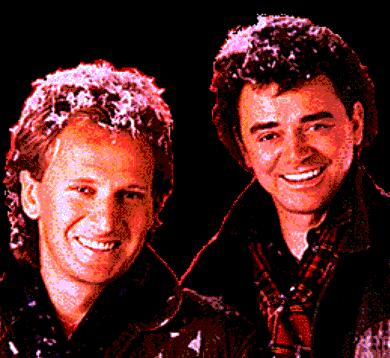 What I loved about Air Supply's Greatest Hits was that everybody was listening to it. Whether you were 13 years old listening to "The One That You Love" in the back of the school bus or 30 singing along to "Every Woman in the World" as you power walked through your neighborhood . . . everybody loved this tape.
For me the most epic song on the tape, and probably the most epic song they ever recorded was the Jim Steinman produced "Making Love Out of Nothing at All." Jim collaborated with Meat Loaf on his Bat Out of Hell album and with Bonnie Tyler on the song "Total Eclipse of the Heart" ~ you can totally fell, hear, and thankfully see his insanely dramatic influence in this . . . let me say it again . . . EPIC power ballad:
Re-watching the video today it's like an awesome 80s music video time capsule . . . it has everything! Mullets! Smoke machines! Photographs that come to life! Insanely bad acting!
Seriously . . . it's pretty great.
Thank you Air Supply for supplying the music that was playing in the background on every "lite rock" station back in the day. After writing this, after all that Air Supply reminiscing . . . I realize I'll probably never be over you guys.
"Just when I thought I was over you
And just when I thought I could stand on my own
Oh baby those memories come crashing through
And I just can't go on without
Go on without
It's just no good without you."