By Lori Ferraro
Before The Bachelor, Survivor, The Real World and the ba-zillion other reality shows that now exist and have taken over our television sets, there was one reality show back in the early 1980s that was . . . well . . . incredible.
That's Incredible! was a half-hour show that ran from 1980 – 1984 with hosts Fran Tarkenton, John Davidson and Cathy Lee Crosby.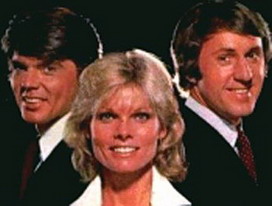 I loved the opening of the program, how the audience would yell out "THAT'S INCREDIBLE!" then feature the hosts planted at different locations around the set letting us know what we were in for tonight.
That's Incredible! was kind of a mash up of Ripley's Believe It or Not and Real People, with segments on real people who had experienced some sort of paranormal activity, people performing various dangerous stunts, as well as people who had strange or unusual talents.
I also tuned in to witness the various outfits Cathy Lee Crosby would be wearing . . . a glamorous gown? A casual tank top? A big mess of 80s suede and fringe with giant feather earrings? Her wardrobe was pretty incredible.
As far as the other two hosts go, I knew that Fran was the "sports" guy and John sported an incredible head of hair.
Notable incredible people that I remember from the show include the guy who caught a bullet in his teeth, a guy solving a Rubik's Cube in seconds, a guy who ate an entire bicycle and a guy who stuffed himself into a small, clear cube.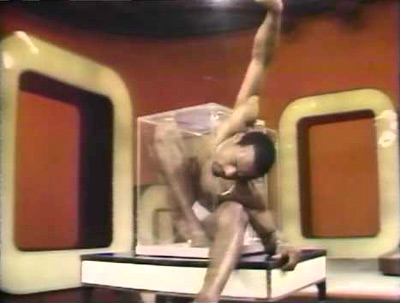 Even a five year old Tiger Woods was featured on That's Incredible! as an "incredible kid!"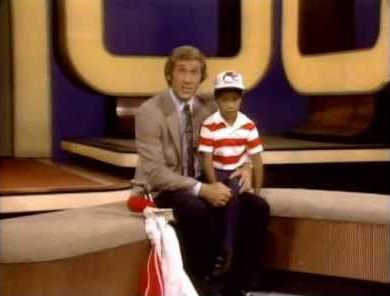 At the end of a four year run audiences stopped finding the show incredible any longer and it was cancelled.
That's Incredible! definitely paved the way for reality programming with its focus on regular people doing out of the ordinary things.
The show also paved the way for me thinking about that yoga guy all sweaty, folding himself into that tiny box every time I take a yoga class.
To this I scream "THAT'S INCREDIBLE!" indeed.