Awesome Beats, Smoke Machines, Lip-synch Contests and Mocktails
As I entered my teen years in the mid-80s, I was completely obsessed with the following:
Boys
Music
Dancing
Fashion
Thinking about it, I guess Prince was onto something with DMSR. There was one place and one place only where each of these obsessions could truly be fulfilled – and that place was Faces Teen Night Club in Tampa, Florida.
Faces was located in a strip mall by a movie theatre and a Showbiz Pizza Parlor and had everything a fourteen-year-old girl could want including a DJ, a disco ball, and mouthwatering delicious mocktails.
Seriously, what could feel more cool or grown up than dancing on a crowded dance floor to "Conga" while colored lights flashed, a fog machine did its thing, and I sipped a sickeningly sweet "Fuzzy Navel?"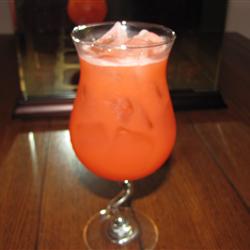 My girlfriends and I would get all dolled up in tube skirts, paisley shirts, long knotted pearl necklaces, and high-heeled pumps ready for a night of fun on the dance floor. We were, of course, all on the lookout for true love as well. There was nothing was more breathtaking than having a hot senior ask you to dance to "Hello" by Lionel Richie or "Heaven" by Bryan Adams. *Sigh*
Getting to and from the teen nightclub was always a challenge because unless you had an older sibling with a car, it was your parents who had to drop you off and pick you up – HOW EMBARASSING.
I remember my poor father, finally fed up with it all, yelling at me as I shrunk down in the backseat of our car asking, "How do people think you got here? Do they think you were teleported?!? Who cares!" I did, obviously, as I jetted quicker-than-lightning from the backseat to the line to get into the club, my face turning beat red as he yelled from the window, "PICK YOU UP AT 11!"
Teen nightclubs were all the rage in the 1980s – it was a place for kids to escape—to lose themselves in the music, get to know the local DJs, win record albums and movie passes by entering contests, and lose their voices shouting to communicate with each other over the deafeningly loud bass and beats.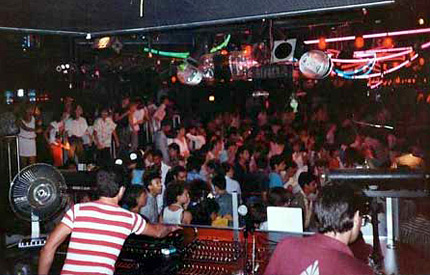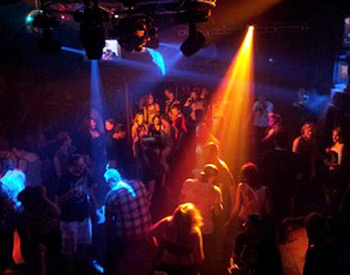 Besides "Conga," other songs that I vividly remember shaking my booty to at Faces include "Sidewalk Talk" by Jellybean, "I Wonder if I Take You Home" By Lisa Lisa and Cult Jam, "A Love Bizarre" by Sheila E., and "Oh Sheila" by Ready For the World. When "Oh Sheila" came on, things got pretty risqué on the dance floor.
My biggest teen night club triumph was when my friend Susie and I won 2nd place in the big Lip Synch contest at Faces. Second place! We lip synched our brains out to "Baby Love" by Regina.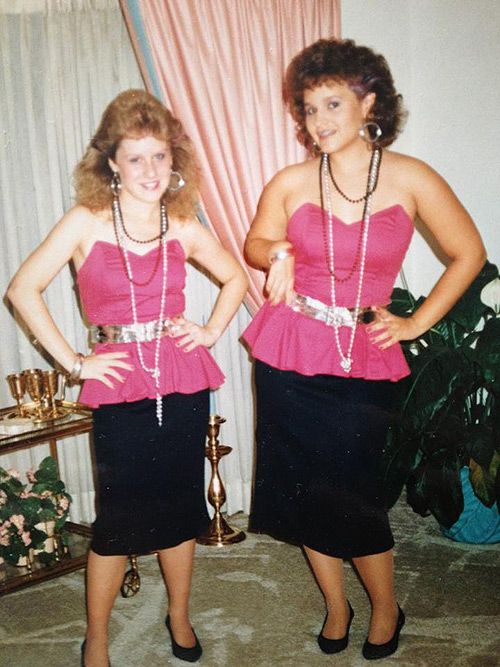 I can't remember who actually won – or what they "sang;" it doesn't matter.
What mattered was that we got second, we looked awesome, and after the contest we danced the night away.
I'll raise my giant Fuzzy Navel to that.