Which came first: the pantyhose or the egg?
Ladies, do you remember wearing pantyhose back in the early 80s? Of course you do because we all wore pantyhose; if we were wearing a dress or a skirt, we were wearing pantyhose.  Because, you know, nothing beats a great pair of l'eggs.
In fact, here I am on my first day of 7th grade wearing pantyhose. With my little, white Keds sneakers. In Florida.  We didn't call them nylons or hosiery – and no one was wearing tights unless you had them under your legwarmers while you were taking dance class.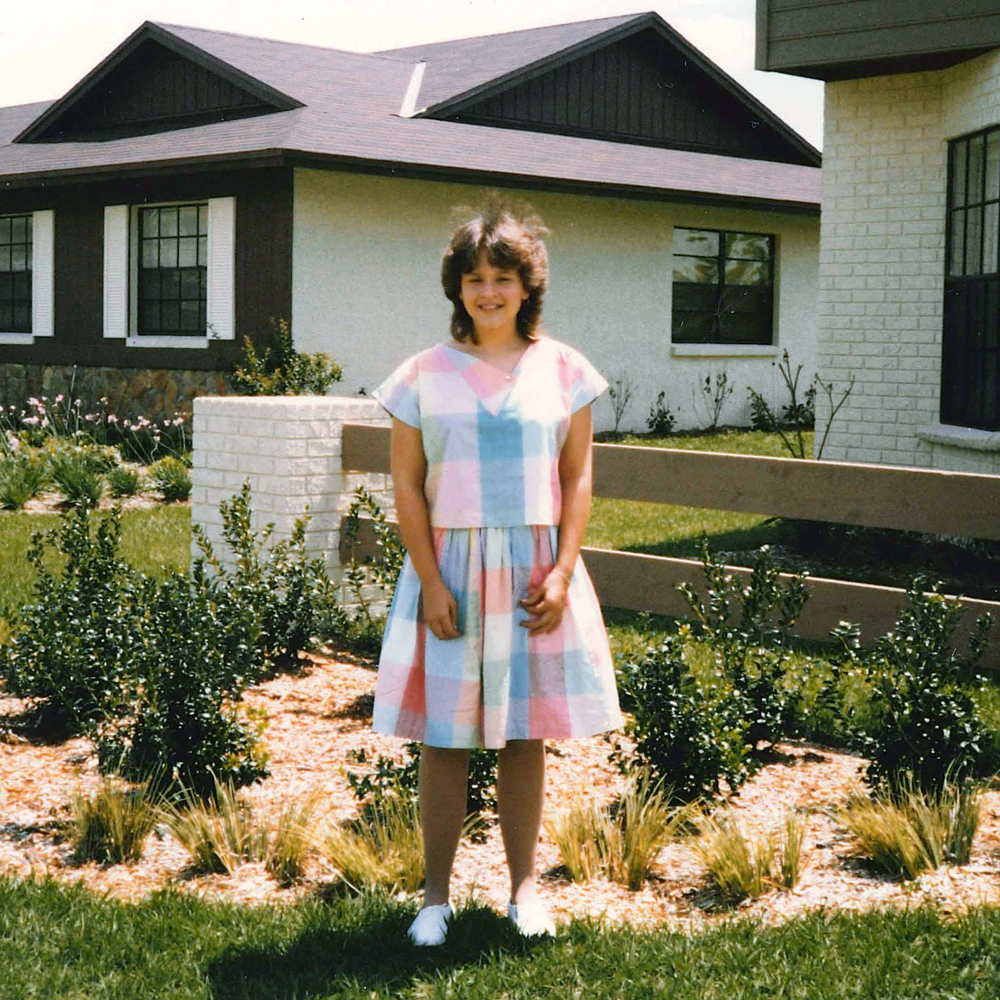 No fancy department store brands were needed; these puppies were purchased at the supermarket, and how fitting, they came tucked inside a plastic egg.

Was the thought of being bare-legged that awful? You had to cover up those legs by buying yourself some of those eggs!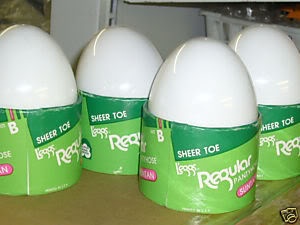 Sure, we wore the standard nude/tan pantyhose, but they also came in a variety of colors. Mostly, I remember wearing them in (gulp) white, navy or black.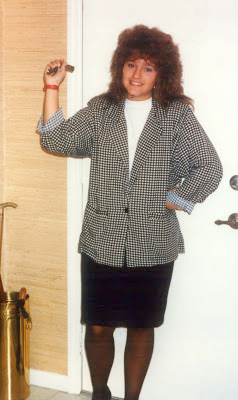 There was a brand called "Underalls" (pantyhose with built in underwear!) that had an offshoot called "Coloralls" which came in fancier colors like teal green, dove gray and blush pink.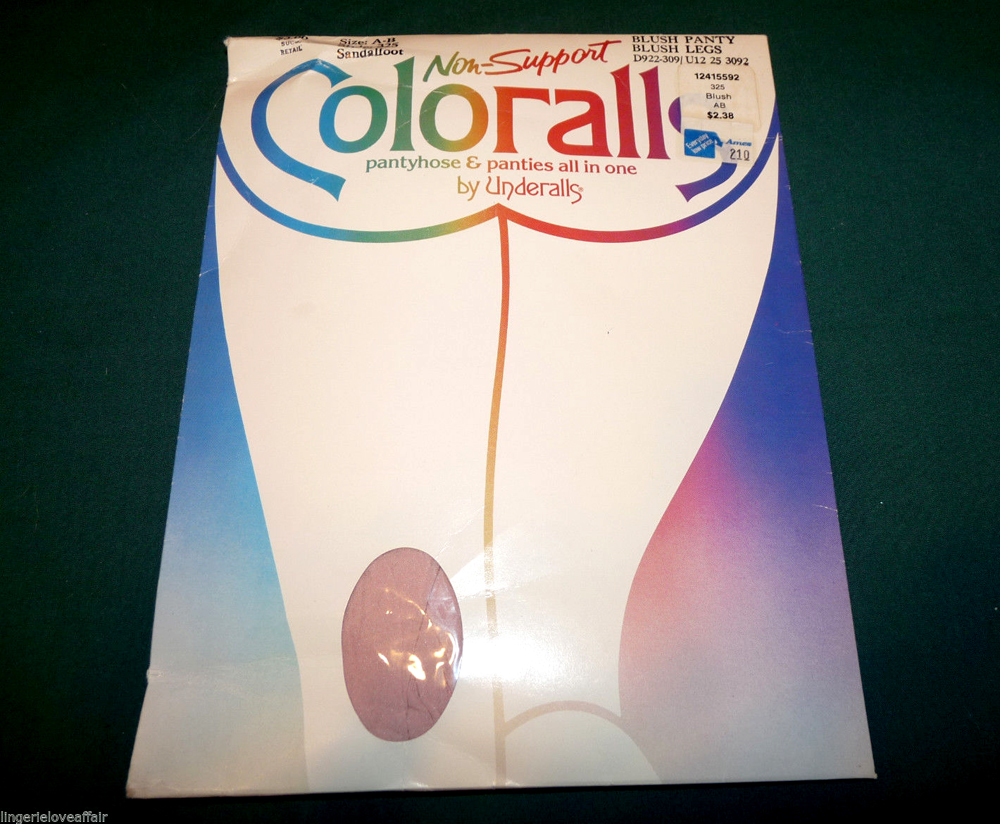 Fancier 'hose could have little patterns stitched into the material – like these popular little dot pattern ones that kind of made you look like you had a rash.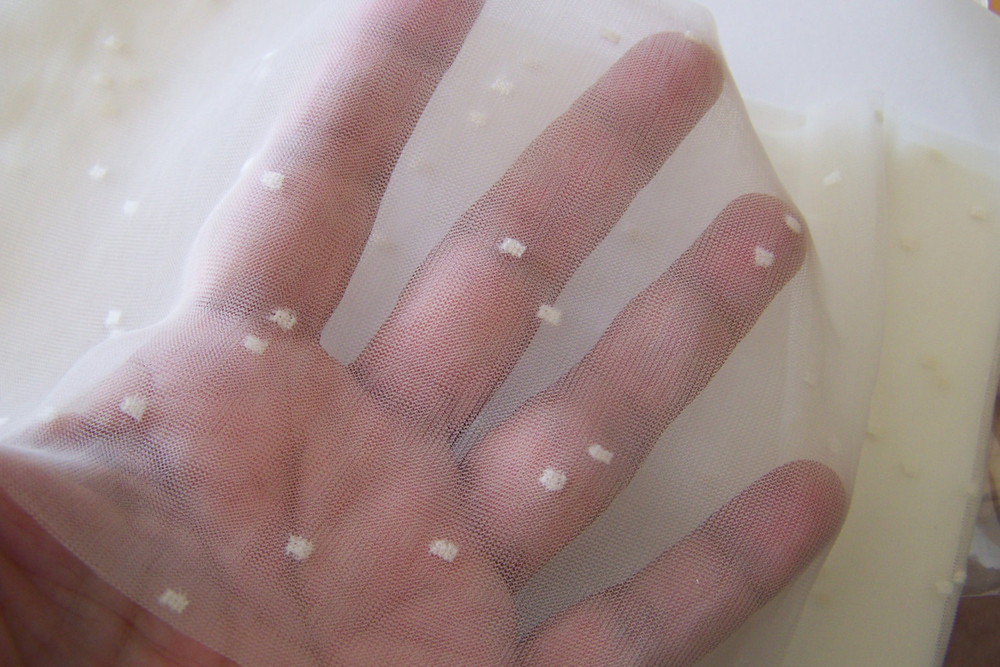 Speaking of white, don't you remember wearing your white "pumps" with your nude 'hose? I sure do.
Sheer Energy pantyhose were supposed to give my legs energy! And make them feel massaged all day long! I mean, just check out this stewardess after a long flight . . . her legs are full of . . . energy!
There were two bummers about wearing pantyhose all the time. First, the fact that they constantly ran/got holes/snags in them. Like, I don't think I ever wore a pair twice. Second, the dreaded "elephant ankles" where your pantyhose were too big and ended up as sad, saggy bunches of nylon gathered at the bottom of your legs. Not a good look.
Today our legs have a lot more freedom; we don't feel the pressure to wear pantyhose every time we wear a dress or a skirt. And you certainly don't see teenage girls rockin' the pantyhose anymore.
Instead of the control top feature of the past we now have Spanx to hold in our tummies. Although I have to admit, I still bust out the egg once in a while for old time's sake, when I want to feel smooth, firm, and nostalgic.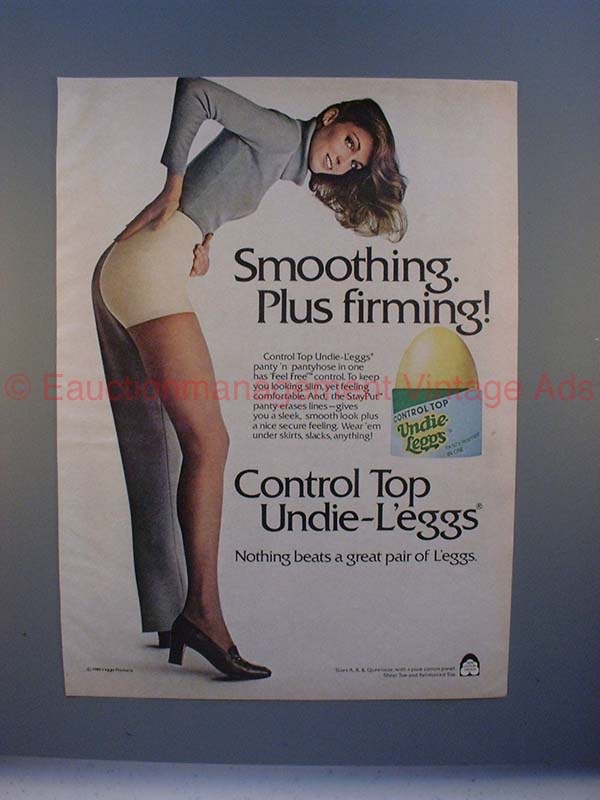 Is it possible that pantyhose are making the smallest of comebacks from their height in the 80s? You may have noticed in recent years pantyhose making a resurgence thanks to Princess Kate Middleton. Blogs, magazine articles, and websites devoted to what Kate wears have all commented on her need for nylons.
Apparently she's been wearing them for years — even before she came into the spotlight. Sometimes she wears sheer and sometimes they have a little sheen to them, with nary a case of elephant ankles to be seen. I think we can all agree that no matter what, Kate's legs always look great.