Thanksgiving has come and gone, and it's officially the start of the holiday season. Lights are going up, trees are being decorated, and invitations to holiday parties are going to start pouring in. What ever will you wear?
Ditch the boring LBD and go for something fresh, with a little more sparkle, and a lot more retro glam.  Amy Rose of Red Rose Vintage has scoured the web to find the perfect vintage 80s party dresses to ensure that you are simply, having, a wonderful Christmastime (ok, ok, we know that came out in November of '79, but let's just go with it!)
Now, what a bright time, it's the right time, to rock the night away. Here are five totally awesome 80s party dresses perfect for the holidays.
Scale Up Your Holidays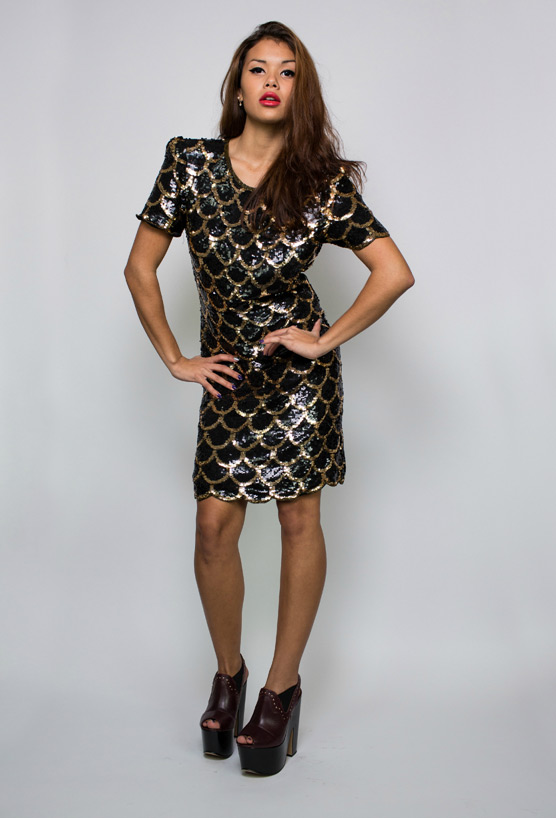 What would be a holiday party without sparkles and sequins? We love the Scale Up Dress from Red Rose Vintage. It has a classic 80s silhouette that's clutch for showing off your bodacious figure. The reason it makes the top of our list is how it's embellished with metallic fish scale sequins top to bottom. It makes us want to put on Madonna "Holiday" and lip sync with our hairbrush.
80s Red Fringe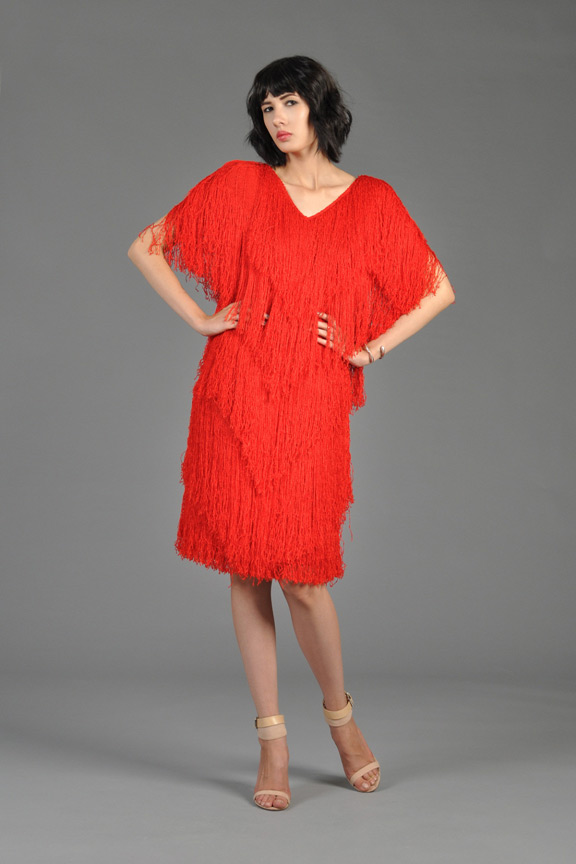 This totally radical cherry red fringe 80s dress by Bustown Modern is hella cool. It's definitely a showstopper and is guaranteed to turn heads at any holiday party. Plus the fringe is choice for getting footloose with your best dance moves.
80s Batwing Dress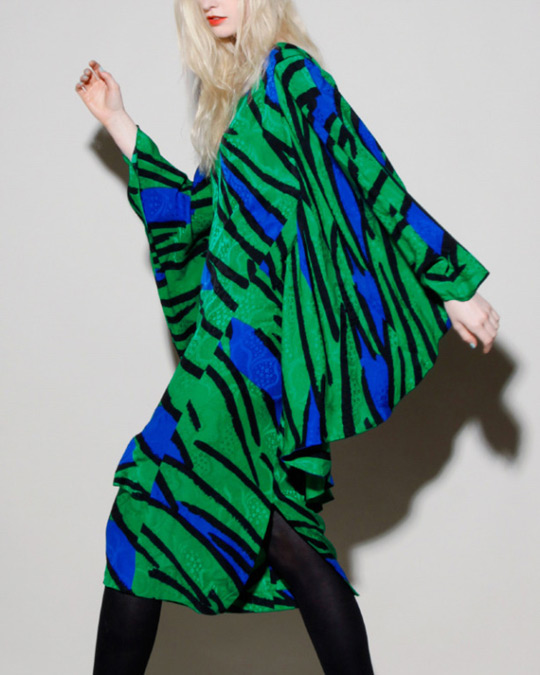 So, you know how at every holiday party you give out more hugs in two hours than you did all year? Well, this 80s batwing dress we found on 1stdibs is so hug worthy. It adds shape and dimension to your body, so when you go in for the hug to Cousin Eddie, you won't look stiff and awkward. Plus there's plenty of fabric, so you wont feel crappy trying to suck in after all that ham you consumed at dinner.
80s Leopard Print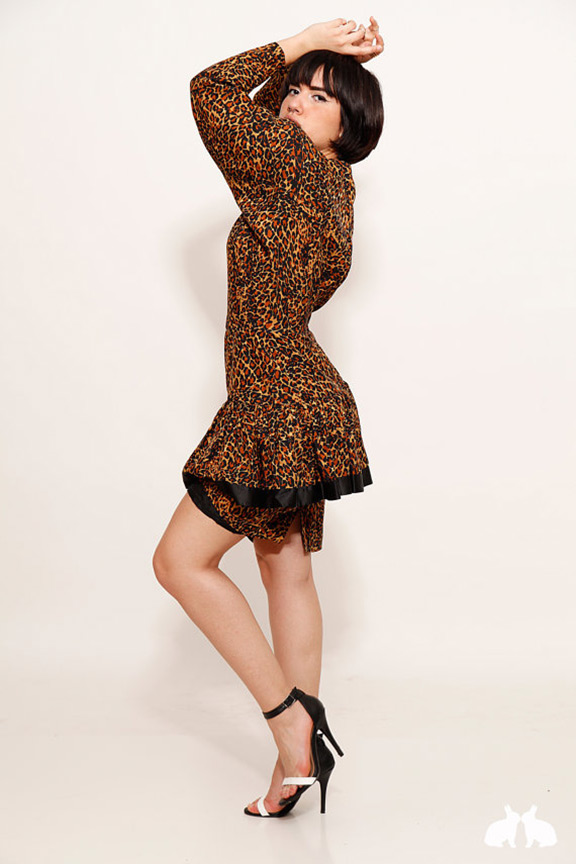 This leopard 80s dress by Shop At 851 is the cat's meow. It's sassy and fierce, but also effortless and cool. We love this drop waist silhouette and how it reminds us of Debbie Harry just a little bit. This little 80s number is bad to the bone. It's packed with a ton of attitude and shows that you have a wild and fearless side.
Asymmetric 80s Dress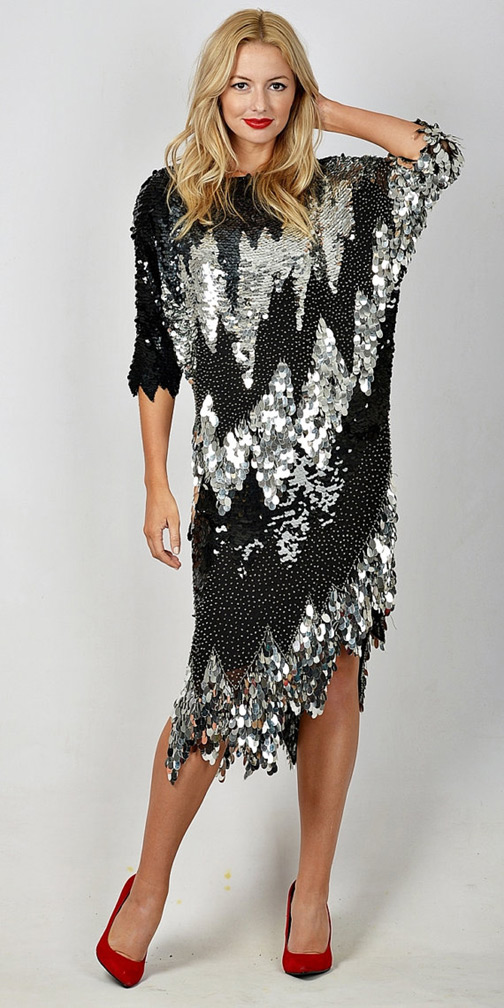 Last but not least, this shiny silver asymmetric 80s dress caps off our list. We love this one because the length is longer, and it's the perfect alternative when you're not in the mood to wear a mini dress. And long dresses don't have to mean boring, and The Kissing Tree Vintage shows us this exactly.  We love how this is paired with red shoes!
And that's a wrap my friends! Remember, no matter what dress you decide to rock this holiday, it's not who you wear, it's how you wear it. So whether it's an awkward annual work party or a dreaded family reunion, just chill out, stay cool, and don't sweat it. Own it with confidence and wear it with pride. After all, attitude is the ultimate accessory.