There are a handful of '80s celebrities who look just as good today, maybe even better, as they did back in the day.
Think Rob Lowe, Robert Downey Jr., or maybe this guy, who happens to be celebrating his 52nd birthday today (August 19): John Stamos. 52 never looked so good. It's hard to do a then-and-now piece on this guy because John Stamos never went off the radar (and for that I am pretty grateful.) He's of course best known as the coolest uncle ever, playing super-foxy Jesse Katsopolis on the smash hit sitcom Full House from 1987 to 1995 (yes, it ran that long.)  But my favorite John Stamos character looked like this (below).  Who else longingly remembers General Hospital's Blackie Parrish? Honestly, Blackie was the reason I rushed home from school every day. I had to be home by 3:00; I didn't have time to hang out on the playground or do homework–John Stamos was on television.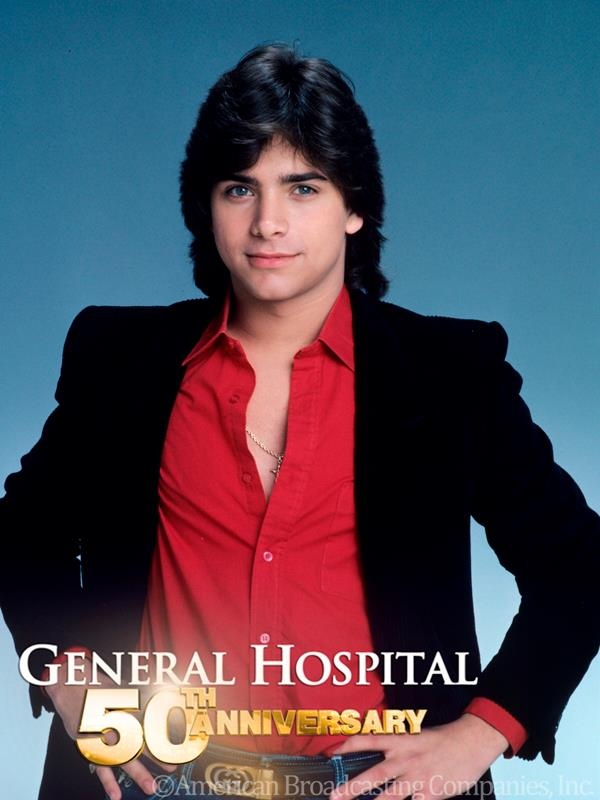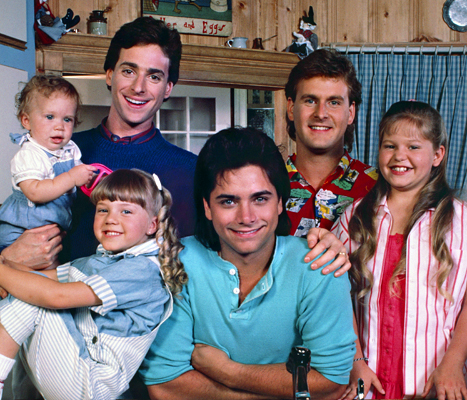 After Full House John Stamos remained a welcome, handsome, talented, and funny presence on the small screen, appearing on ER, Friends and Jake in Progress. Currently, he is using his Greek heritage/sex appeal to sell some yogurt.  Yes, ok, it works.  I'll buy the yogurt.  Kudos to the Oikos marketing department for having a laser sharp read on their target market.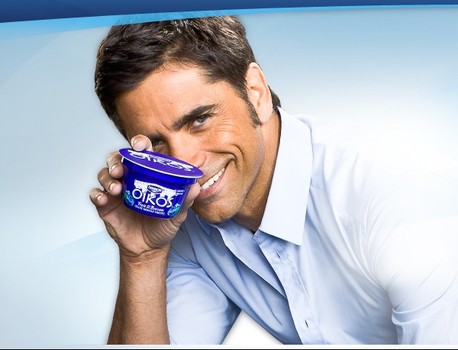 An accomplished musician (as you may know from Full House, Jesse and the Rippers anyone?) John has released albums, performed on stage with The Beach Boys and starred on Broadway in shows such as Bye Bye Birdie, Cabaret, and How to Succeed in Business Without Really Trying.
And now, everywhere you look, there is the big news of Fuller House, which will soon run on Netflix, addressing our unanswered questions as to the lives of Danny, Joey, DJ, Michelle, Stephanie and most importantly…
Jesse.
Is he still performing with The Rippers? Did he and Rebecca create more twins with Buster Brown inspired haircuts? Are they all still living in that house together?!?
If you ask the question is he still a total fox, I know the answer to that one already. Those eyes. That talent. That mullet.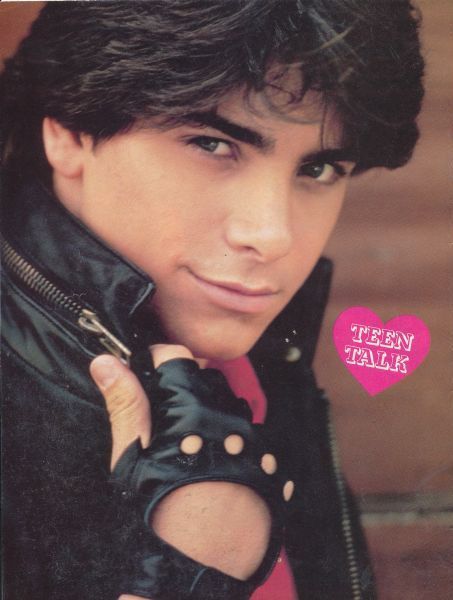 Happy Birthday, John Stamos!