In a decade of (delightfully) strange characters, one guy took that to the next level. When you see a person in a gray suit with a red tie. When you see an oversized, gigantic pair of shoes. When you hear the song Tequilla. When the words, "I know you are but what am I" come out of your mouth. When these things happen, you think of this guy: Pee Wee Herman. He was an icon of the 1980s, with his fantastic Saturday morning television series, comedy specials, quotable hit movies and overall larger than life Pee Wee persona. Played by actor/comedian Paul Reubens, Pee Wee charmed us all with his childlike sense of adventure, kooky facial expressions and nasal voice.  He gave us so much to work with for an 80s costume – relatively easy to pull together and so much to imitate.  This isn't the costume for everyone.  To determine its suitability, here's the test: how well can you make this face?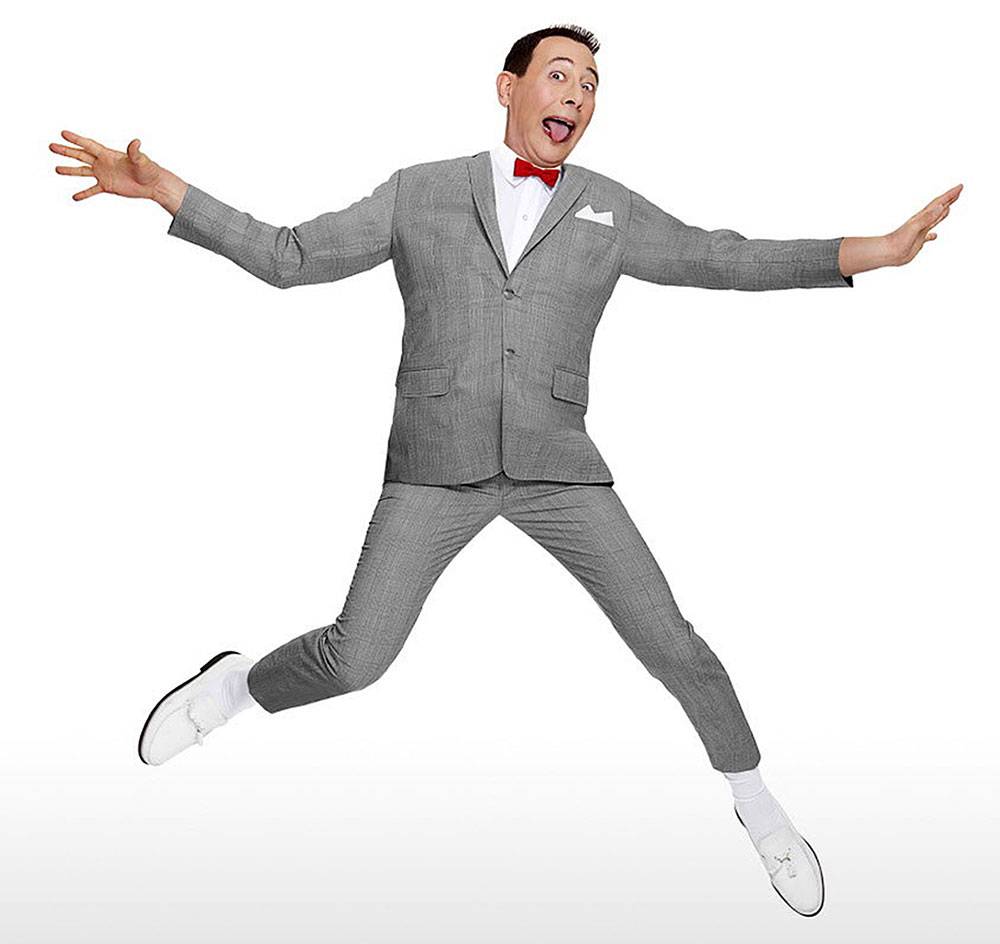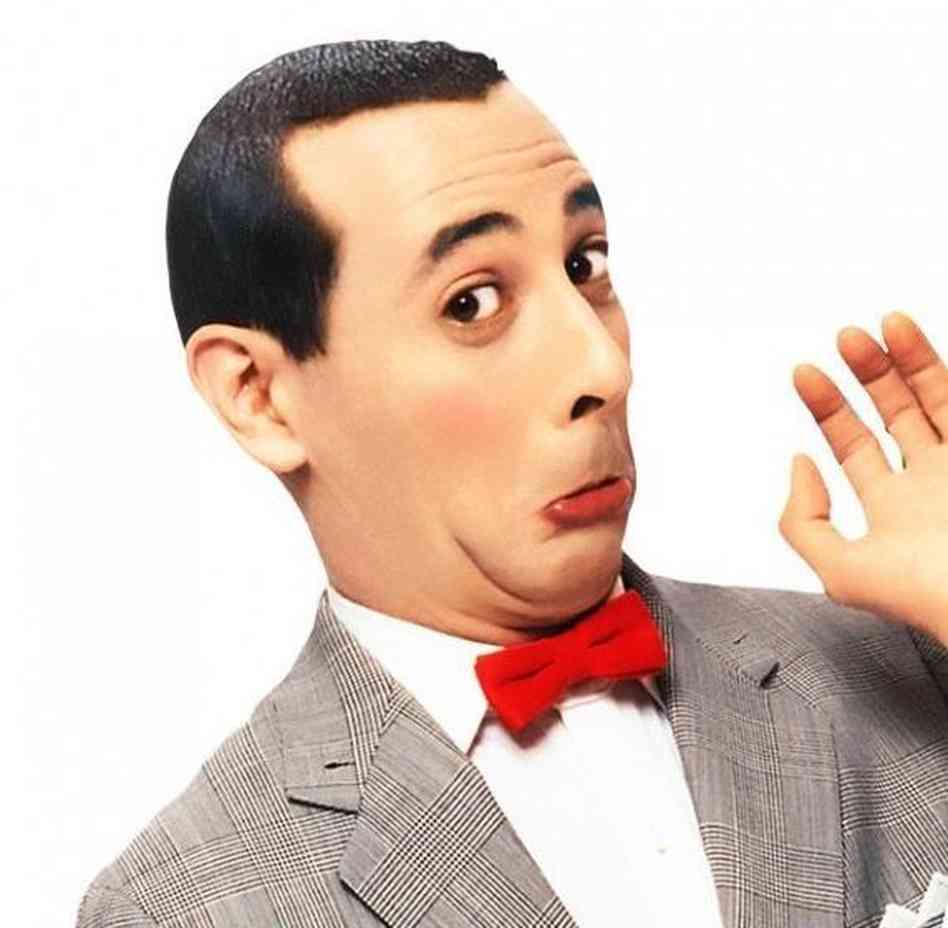 In his breakout hit film that shot him to superstardom, Pee Wee's Big Adventure, we rooted for him to find his beloved bicycle, beat the bully, and get the girl in the end; I saw this movie three times in the theatre, how about you?
Pee Wee would be the perfect Halloween get up for anyone who wants to dance the night away while laughing like this: https://youtu.be/ZeWlJ4FpUCU It's easy! Here's all you'll need!
A gray suit – preferably with high-water pants
White button down dress shirt
White socks/shoes
And the pièce de résistance . . . a red bow tie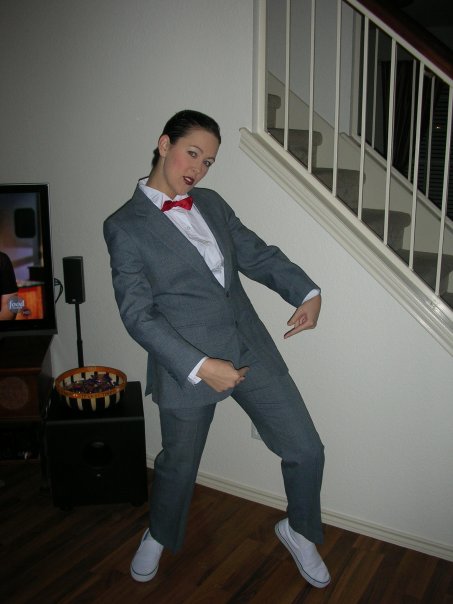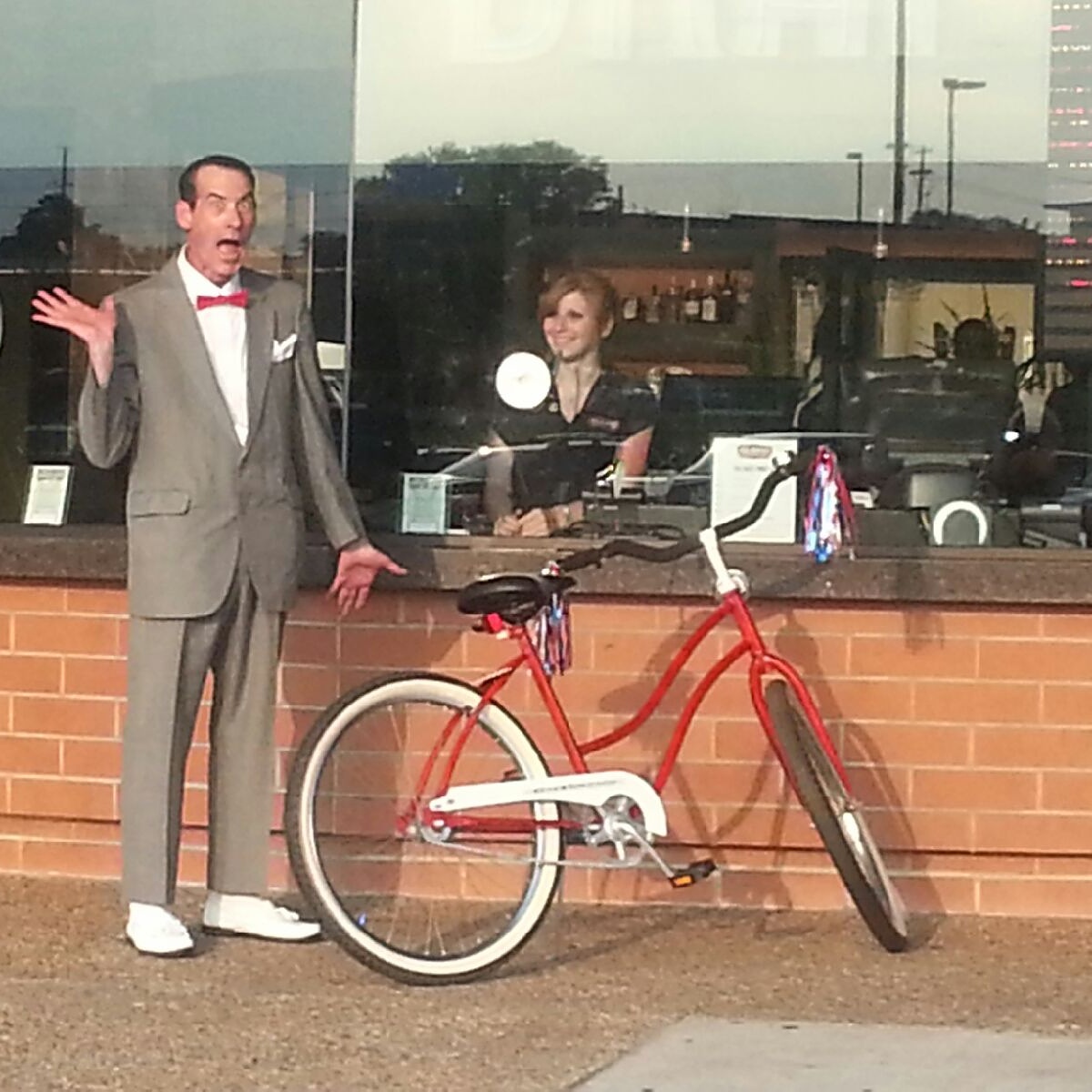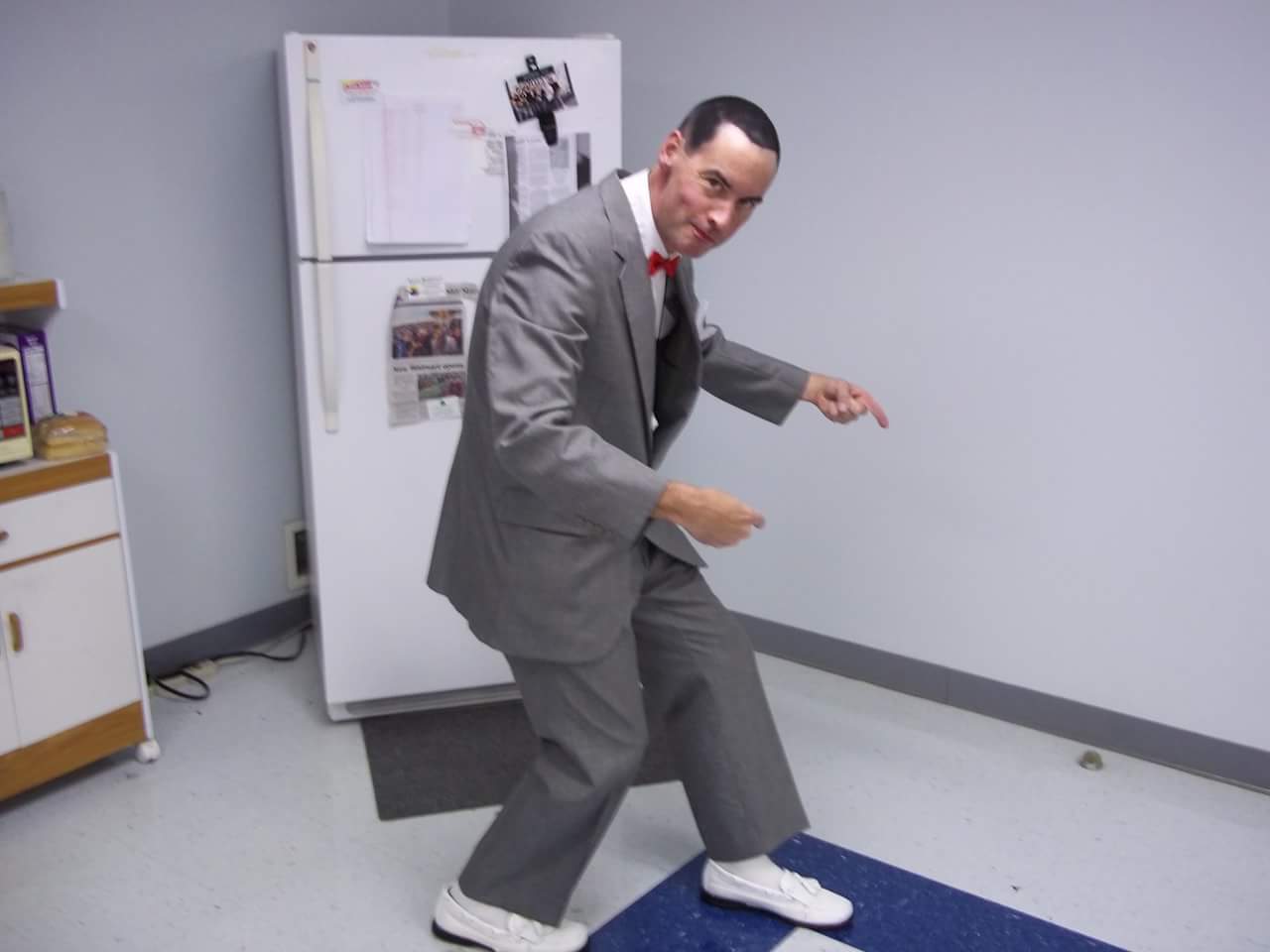 Slick your hair down, nerdy style. Brighten up those cheeks with a little rouge and a little red lipstick will complete the look. Bonus points if you have a big red bike to use as an awesome prop or a friend who wants to be Jambi the Genie with you – I love this!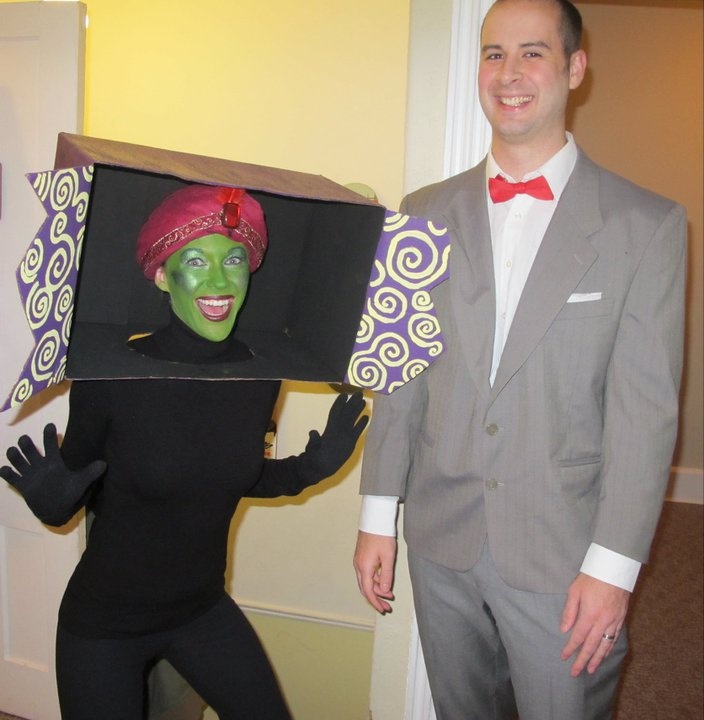 Mecca Lecca High Mecca Hiney Ho! You'll make everyone smile, ask you if you remember the Alamo, imitate the spooky "Large Marge" story, tell you they're a loner . . . a rebel, and do a certain bizarre little dance with you as you all yell out . . . https://youtu.be/UVKsd8z6scw . . . TEQUILLA!