Ladies, think back to your hair in the 80s before it was gigantic and shellacked with Aqua Net and Stiff Stuff.
Let's go back to the early 1980s, when you were crafting and wearing your ribbon barrettes, perhaps a tortoise shell plastic headband, or maybe even clipping a roach clip into your hair with some feathers and beads? (Did anyone else wear a roach clip in their hair? No? Anyone?) Think back to when you pulled back the sides of your hair with these tools of the trade. These comb barrettes were the big thing when I was in 6th grade. They worked especially well for girls with feathered hair; I have a vivid memory of my babysitter Judy always taking them out, then combing her winged hair back and securing the sides up with these things. If they were cool enough for Judy the babysitter then naturally, I had to have them too.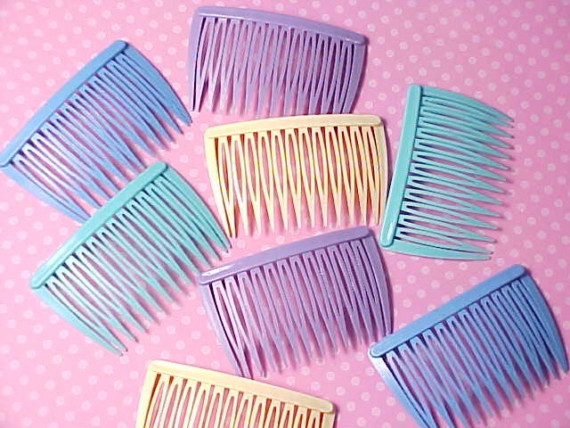 For curly haired girls, they were a little more difficult to use but not impossible. Instead of my hair looking all sleek and shiny, I looked more like those old black and white pictures of my grandmother back in the 40s. Oh well.
Teenage girls also used these combs to secure just one side of their hair up, perhaps a precursor to the side ponytail; this look was deemed very cool.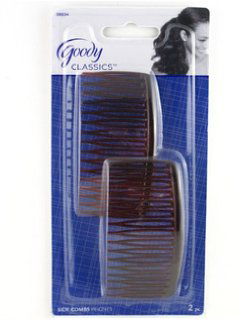 Besides these combs, girls were also putting their hair up with these little puppies: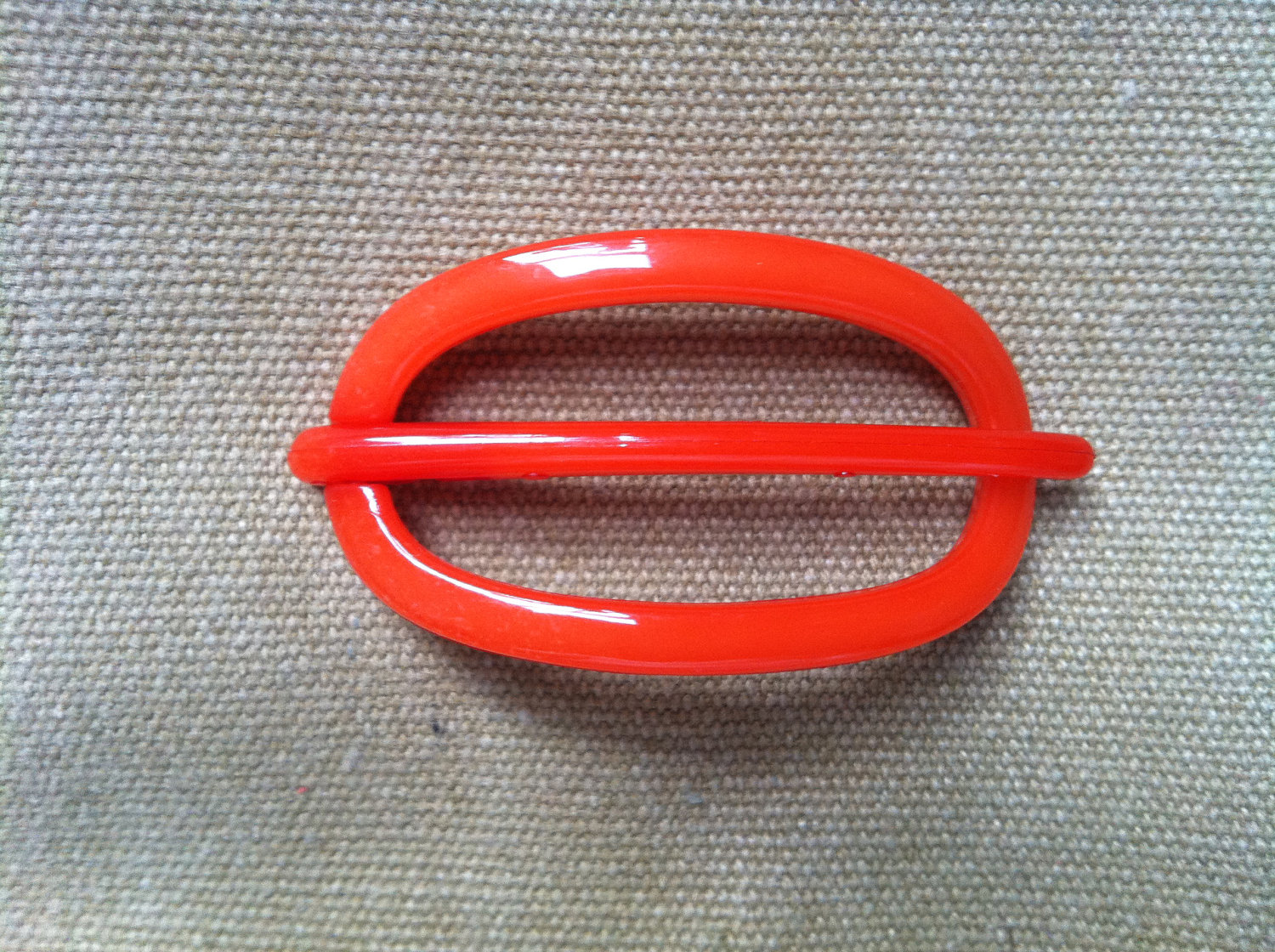 These were also super popular and cool – you'd pull back the desired chunk of hair, place the round part down and kind of weave the stick under and over then under again to "clasp" your barrette.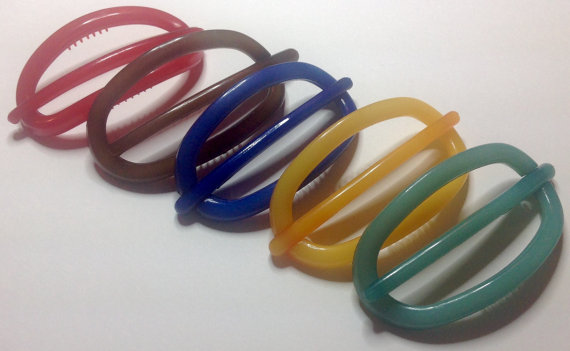 Unlike the combs that generally disappeared into your hair, these barrettes came in a variety of colors – so you could match your lavender shirt to your lavender hair accessory. Very fashionable!
Again, for the curly-haired girls, these were not so easy to wear. In fact, by the end of the day that plastic piece of lavender was heading south. But it was worth it for fashion's sake.
The other day I went to a movie, and the woman in front of me had shiny, long blonde hair. I almost let out a gasp when she took out a tortoise shell comb from her hair and refastened it.
I felt like I was back in middle school, sitting behind some cool girl watching in awe as she perfectly primped, sans mirror. All she was missing was the scent of Love's Baby Soft and a Member's Only jacket.