80s pop icon Cyndi Lauper was known for producing hit songs like "Time After Time" and "True Colors," however, she is now going the country route. Lauper is planning on bringing her fans a country album in Spring 2016.
"My main concern was not making things clinical. I wanted the beat to be dirty and sexy. It was supposed to be a mix of R&B and country," said Lauper in a RollingStone interview.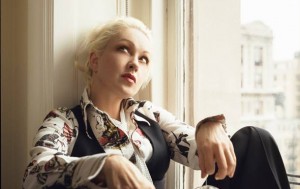 Lauper will have help from country stars like Willie Nelson and Jewel. It's a pretty big change for Lauper and more so her fans who will have to adapt to the new sound.
"Lauper's Detour will be released May 6th. She recently offered a sneak peek of the album during a Skyville Live performance in Nashville with Kelsea Ballerini and Ingrid Michaelson," according to RollingStone.
Lauper isn't the only 80s icon who has decided to go the country route. Aerosmith frontman released his country single "Red, White and You" in late January of 2016. It looks like these 80s stars are thinking about late career moves but the real question is how will it be receipted by Lauper's long time fans? Do you think Lauper will have success in the country genre? Let us know your thoughts in the comments section.