When it comes to celebrating milestone years in film, movies have often used the moments to return to theaters. For the 30th Anniversary of "Ferris Bueller's Day Off," it's going to be more than just another screening of the film.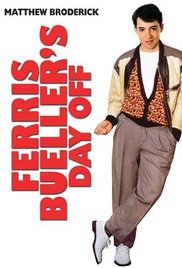 The 1986 John Hughes classic starring Matthew Broderick will be celebrated in grand fashion with a festival in May. "Ferris Fest" will be a multi-day event where fans can come and relive the film where Broderick's character Ferris, goes to some pretty extreme lengths to have a day off from school.
"A special screening of FERRIS BUELLER'S DAY OFF will be held on Saturday, May 21 at the John and Nancy Hughes Theater located in Lake Forest, Illinois with stars from the film for a special 30th anniversary Q&A," according to Ferris Fest's homepage.
"Noted Chicago film critic Richard Roeper will be hosting the screening, with guests Cindy Pickett, Lyman Ward (Ferris Bueller's parents) and Jonathan Schmock (French restaurant maitre d') in attendance. We're currently in talks with more stars and production members from FERRIS BUELLER to join us for this event, as well as the entire weekend."
"Ferris Bueller's Day Off" isn't the only film that recently celebrated the 30 year milestone. During Valentines Day weekend 2016, "Pretty In Pink" returned to theaters to celebrate the milestone and met with open arms from fans of the 80s classic. It's hard to think that it's been 30 years since these classic films have graced the big screen but the fact that they are being celebrated just goes to show how big of an impact they had in the 80s.