If you haven't heard of Gigi Hadid, well, she just happens to be one of the hottest models on the circuit right now. Hadid is now gracing the cover of Carine Roitfeld's CR Fashion Book magazine for an 80s themed "Made In America" edition.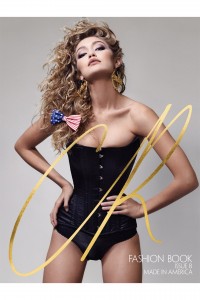 "In the '80s, fashion created a fantasy around the American girl – athletic, toned, smiling, happy, gracious, and perfect. Now suddenly in 2016, we see the comeback of the American girl, and I find myself so excited by this new generation of stars," commented Roitfeld on the 80s fashion, according to Glamour Magazine.
Twenty-year-old Hadid is a close confidant of Taylor Swift who unlike Hadid was born in 1989, which happened to be the title of her hit album. Hadid actually got her start from the CR Fashion Book in 2014 and is now one of the top models followed in the media.
It's safe to say that the youth are embracing some of the fashion trends of the past proving that no fashion is ever really dead, especially that of the 80s. So, when you look back at your 80s days with flowing curly hair, remember that the look is still being used on the cover of high-fashion magazines today. What do you think of Hadid's 80s style cover? Does it do the decade justice? Let us know your opinions in the comments section below.