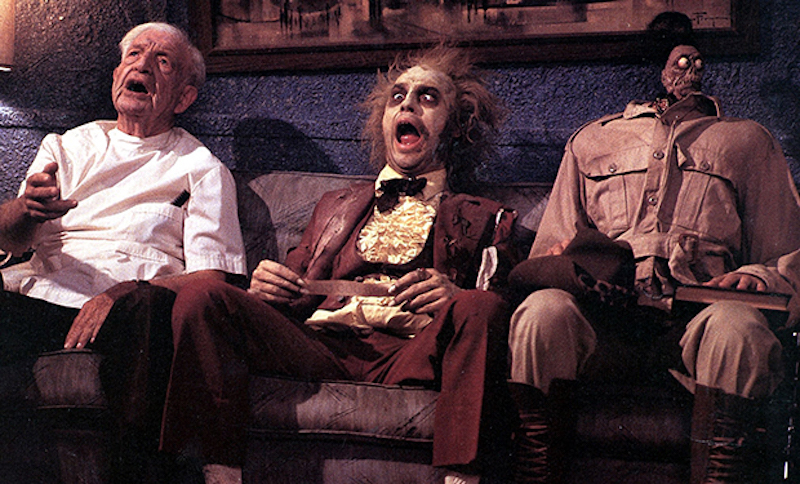 I still remember it like it was yesterday — an October birthday party for this classmate named Kim. It was boys and girls, one of my first mixed bashes, and the theme was Halloween since trick-or-treating was only a few weeks away. We didn't wear costumes but all of the party favors and foods were Halloween focused and about a half hour in Kim's mom announced "movie time!"
We watched Beetlejuice. It was the first time I'd seen the film. The first of about a thousand viewings in just that calendar year. I even tried to change my Halloween costume to Beetlejuice. Mom said "too late." I said her name three times but she still stuck around.
Beetlejuice is a classic and that classic is finally getting it's sequel with news of Beetlejuice 2 being in development.
In an interview with Beetlejuice director Tim Burton, ShowbizSpy was able to extract some new about Beetlejuice 2 —
The film is a go and has been approved by the Warner Bros. team, we have talked with the cast members we wanted for the film and they are all on board, this includes both Winona and Michael. We have the script in hand everything is in place all we need to do now is get ready to start filming.
As long as Michael Keaton is involved in Beetlejuice 2, I'm sold on the idea.
Beetlejuice Original Trailer
Tim Burton Confirms Beetlejuice 2 Is A Go | Bloody Disgusting