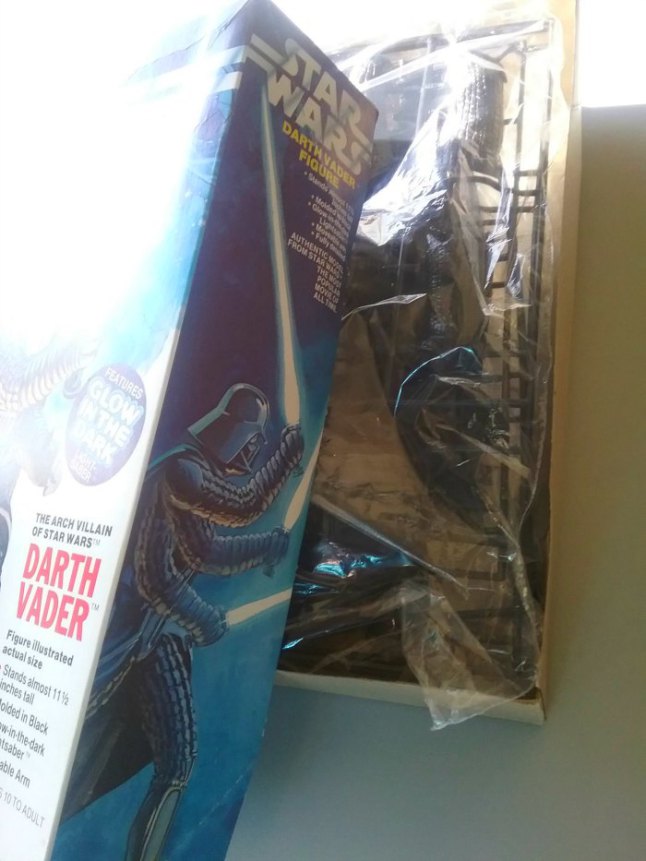 Action figures and models have been around for what seems like forever. Back in the late 70s and early 80s, MPC kits were pretty popular among toy enthusiasts and recently, a 37-year-old Darth Vader action figure was finally assembled in the party room of an arcade.
"The other day one of the loyal Players, Luca, who we jokingly and good-naturedly describe as being an Arkadian Kid contacted us and asked if it might be okay to construct a plastic model in the party room," according to a Retroist post.
"It was plain to see that Luca was incredibly excited about something and so were we when it was revealed what the model turned out to be. A 1979 MPC Darth Vader model kit that had never been opened!"
The post continues to go through the assembly process that Luca went through in order to complete the final product which is in one word, awesome. With a model being that old you would expect it to have some kind of deterioration but those plastic and cardboard boxes can really do wonders. Check out the finished product below.