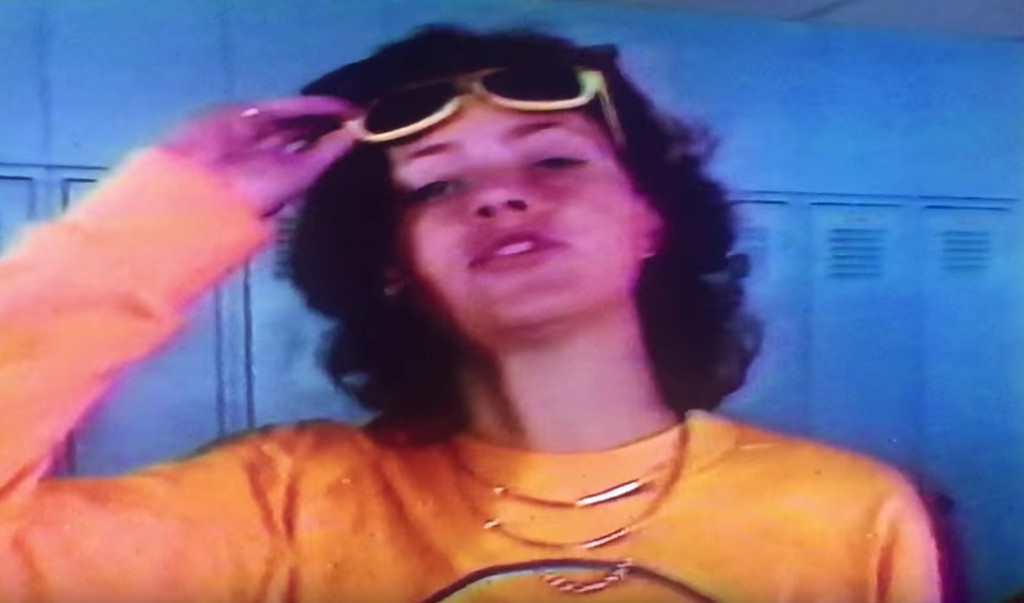 This is FANTASTIC. First, the backstory….
The coming of this year's tournament brought one Minnesota woman back to her own youth, when she cheered — as in, as a cheerleader — for the Hastings High School Raiders. The year was 1985, and her team was headed into a tough first-round matchup with Anoka High School. Everyone at school had caught "the fever," she recalls.

That's why they were so excited when WCCO, the station broadcasting that year's event, decided to come by every high school that made the tournament to film a promotional video, to be aired during tournament play. The videos would be music videos. Judging by the one shot for Hastings High, they are simply amazing.

The woman — who asked that we not use her name, though she acknowledges that yes, she's in the video — recently rooted around in her parents' attic and dug out a 31-year-old VHS tape. While she and her parents had gone to St. Paul to see the action live, at the St. Paul Civic Center, her grandparents had stayed in Hastings with a promise to record the game on TV.
Drumroll…
Amazing.
There are so many things to love and hate about this video of high school kids rocking out to Glenn Frey's 'The Heat Is On' back in 1985 that I couldn't possibly name them all…but let's try.
LOVE — the hair, the general feeling that about 89% of the students wanted nothing to do with this video, the hair, Schmitty, the classic 80s news anchor, how everyone in the video is TERRIBLE at acting, lip syncing and dancing, the computers, the mullets, SCHMITTY, the two minutes spent trying to make "heat" in the lab and failing miserably, the leg warmers, the goofy teachers, SCHMITTY! I could go on but let's get to the hates…
HATE: I hate that it took so long to find this video!!!!
HASTINGS HIGH SCHOOL SINGING 'THE HEAT IS ON' IS A PERFECT 1980S TIME CAPSULE | City Pages