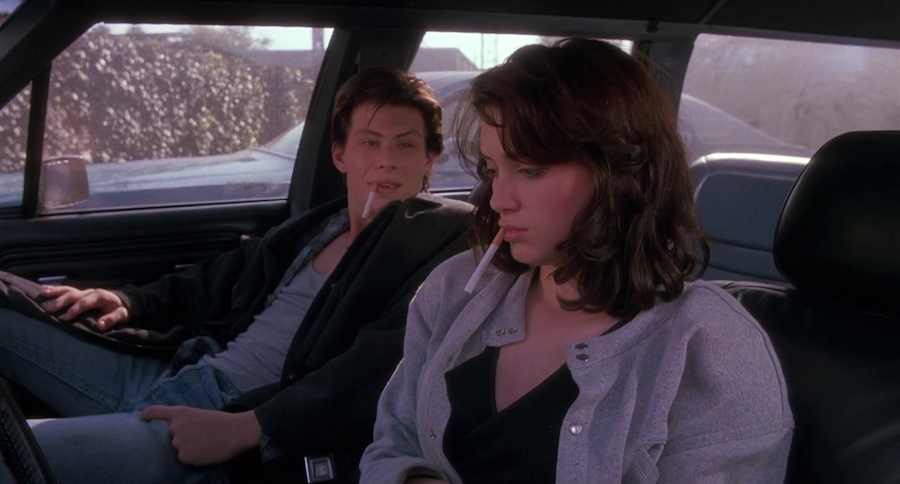 TV Land is currently considering a series featuring a new take on the 1989 Winona Ryder and Christian Slater cult hit, Heathers.
The 1989 cult classic, written by Daniel Waters and directed by Michael Lehmann, was the story of Veronica (Winona Ryder) and rebel boyfriend J.D. (Christian Slater) and their troubles dealing with the social order in high school.
The movie has a passionate fanbase and a reboot has been attempted twice. Is TV Land the place to relaunch? From The Hollywood Reporter:
The Viacom-owned cable network has put into development a comedic anthology based on the 1989 cult feature film Heathers, The Hollywood Reporter has learned.

TV Land's take is described as a black comedy that takes place in the present day. It features a new set of popular-yet-evil Heathers — only this time the outcasts have become high school royalty. Heather McNamara (originally played by Lisanne Falk) is a black lesbian; Heather Duke (Shannen Doherty) is a male who identifies as gender-queer whose real name is Heath; and Heather Chandler (Kim Walker) has a body like Martha Dumptruck.
The TV Land show marks the third time Heathers has been rebooted for TV. "Bravo teamed with Jenny Bicks (Sex and the City, The Big C) in 2012 for a reboot that centered on "the Ashleys," the next generation of mean girls and the daughters of the Heathers from the big-screen take. The hourlong drama, which hailed from Sony Pictures Television and Lakeshore's Rosenberg and Lucchesi, was scrapped in 2013. That marked the second time Bicks and Lakeshore took on Heathers after previously selling the project to Fox in 2009."
Will the third time be the charm?
'Heathers' Comedic Anthology In the Works at TV Land (Exclusive) | The Hollywood Reporter