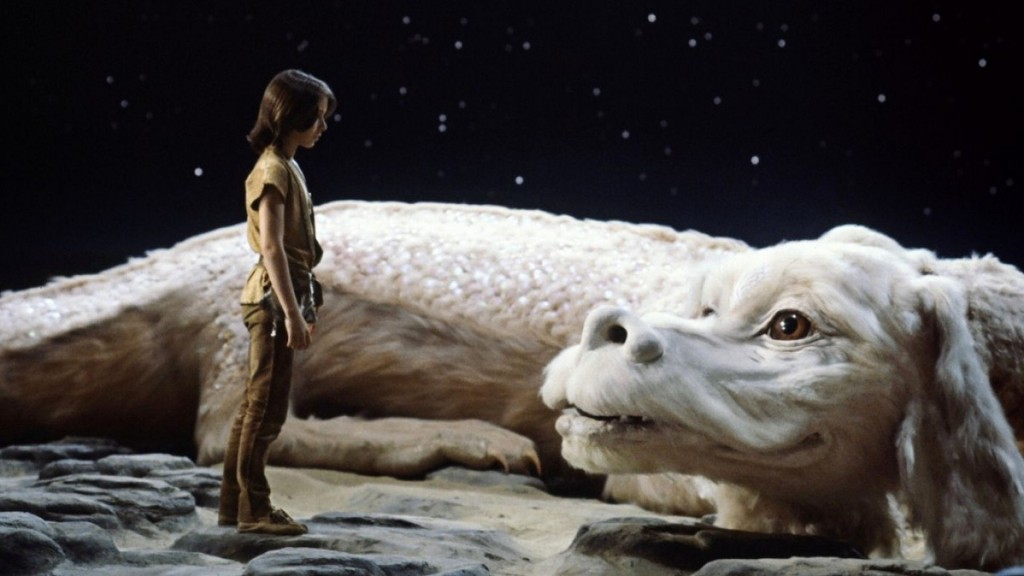 It's been thirty years since the 1980s classic The NeverEnding Story hit theaters, but a clever new Spotify advertisement reminds us that while stories might end- songs are forever.
At least one person every single day listens to the movie's title track, The NeverEnding Story by English singer Limahl, Spotify says.
It's even hard to believe for the movie's hero, Atreyu. who makes a brief cameo in the Spotify ad with none other than Falkor himself. In a move of total commitment, the ad even features the ORIGINAL actors.
"I can't believe after all these years people are STILL listening to this song!" exclaims Atreyu, who has aged quite well.
"Noah Hathaway, who played a 12-year-old Atreyu, reprises his role at age 44, and Alan Oppenheimer returns to voice Falkor. The commercial was filmed in front of a green screen then superimposed on the actual footage from the movie," said Mashable.com.
The ad debuted today- so try and make that happy, nostalgic feeling last because chances are you'll be seeing it a million more times within the next several months.