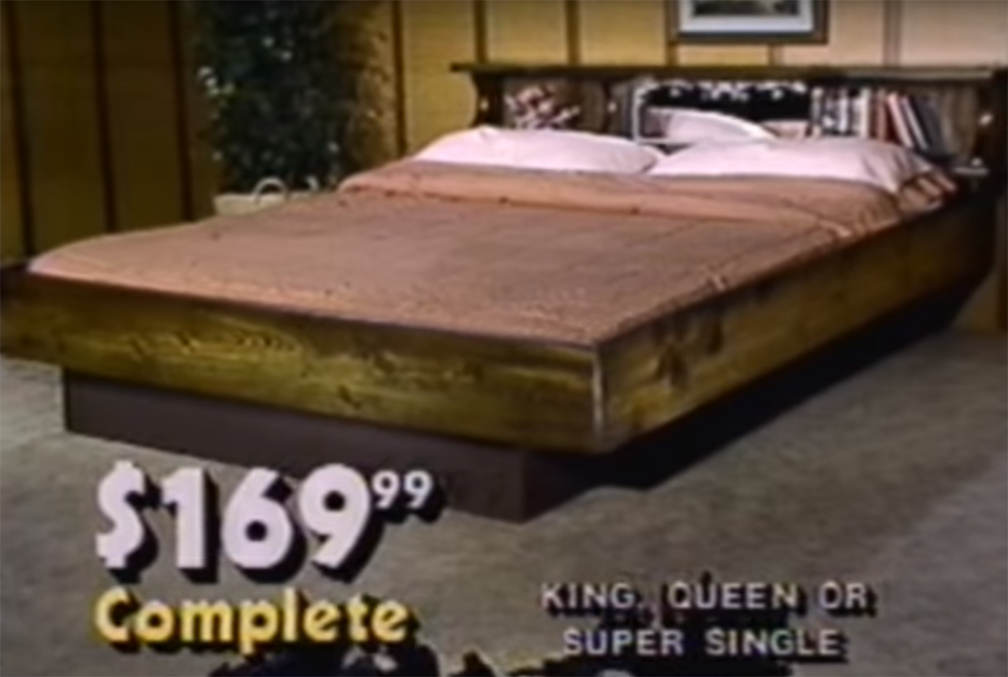 My friend's brother owned a water bed. One night, while incredibly drunk, he jumped onto the bed from a dresser across the room and popped it on contact. There was water everywhere. He bought another one a week later. He loved it that much.
Waterbeds were odd but popular in the 1970s and 1980s but really what wasn't? In this interview with Charles Hall, the inventor of the waterbed, Hall explains the idea behind the aquatic luxury item and its creation.
Hall had a college assignment in the late 1960s to design something to improve human comfort. Inspired by the soothing warm water of a whirlpool bath, he first devised a Jello-filled chair… which weighed 300 lbs. That impractical creation gave way to the waterbed, which, when he figured out a way to control the water temperature, became an instant smash among his classmates, and then America.
But that's all water under the bed to Mr. Hall. It looks like Charles has done alright for himself and is living quite well off his invention.
Here's a fascinating interview with Charles Hall, the father of the waterbed.
The Waterbed's Inventor Is Still Just as Groovy as He Was in the '70s | ESQUIRE