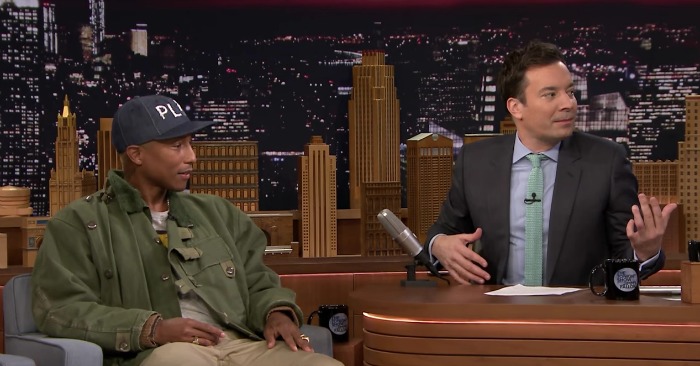 While visiting The Tonight Show Starring Jimmy Fallon, Pharrell Williams, reminisced on some of his favorite 80s sitcom theme songs and intro poses that makes for some pretty nostalgic feelings. Williams, who is a coach on NBC's The Voice  said that he and Blake Shelton always joke around about the 80s shows.
He joked around with some of the poses that the stars would make during their intros such as the famous head turn after looking for something or intentionally looking around until you make eye-contact with the camera and then flashing your best smile.
Williams revealed that his favorite theme song from the 80s was from the Knight Rider TV show starring David Hasslehoff. The Roots joined Williams who began humming the instrumental for Knight Rider and Williams even gave his best impression of KITT.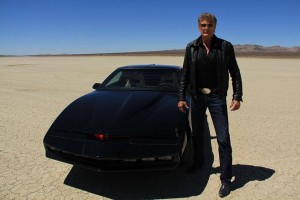 Meanwhile Fallon and The Roots went for the Barney Miller, bass-heavy theme song, while making the "John Mayer face."
"The funny thing is, the '70s and '80s were like that. It was a very different thing. You weren't worried about how you looked or how you came off," said Williams, who linked the faces that were made to the feeling that those songs evoked.
When Fallon brought up the Different Strokes theme song, Williams pointed out that Robin Thicke's father Alan actually wrote it. One thing that Williams, Fallon and the whole world can agree on is the fact that those 80s sitcom themes were full of feel-good music that as Williams said, puts a strut in your step. Check out the video below and let us know what some of your favorite 80s sitcom theme songs were in the comments section.