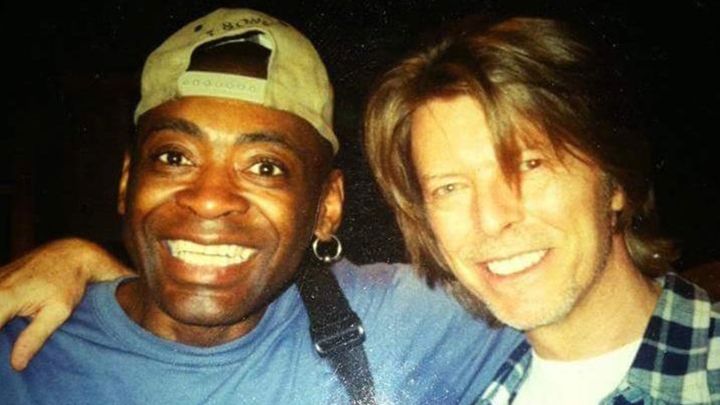 Longtime David Bowie drummer Dennis Davis has died after a battle with cancer. Bowie producer Tony Visconti confirmed the drummer's death on Facebook.
Longtime David Bowie drummer Dennis Davis has passed away. Bowie's producer, Tony Visconti, confirmed the death with a somber Facebook post today.
"He was a disciplined jazz drummer who tore into rock with a jazz sensibility," said Visconti.
Davis first linked up with Bowie during the recording of 1975's Young Americans and continued to work with the legendary musician on the road and in the studio. He played on all three of Bowie's famed Berlin records (Low, "Heroes" and Lodger), as well as Iggy Pop's The Idiot, which Bowie produced during the same period.

Along with playing for Bowie after his service, Davis racked up credits with Roy Ayers, George Benson, Ronnie Foster and Stevie Wonder. In recent years, per his website, Davis had been piecing together his first solo album, The Groovemaster, though it had yet to be released before his death.
"His sense of humor was wonderful. … There will never be another drummer, human being and friend like Dennis, a magical man" said Visconti.
Dennis Davis, Longtime David Bowie Drummer, Dies | Rolling Stone