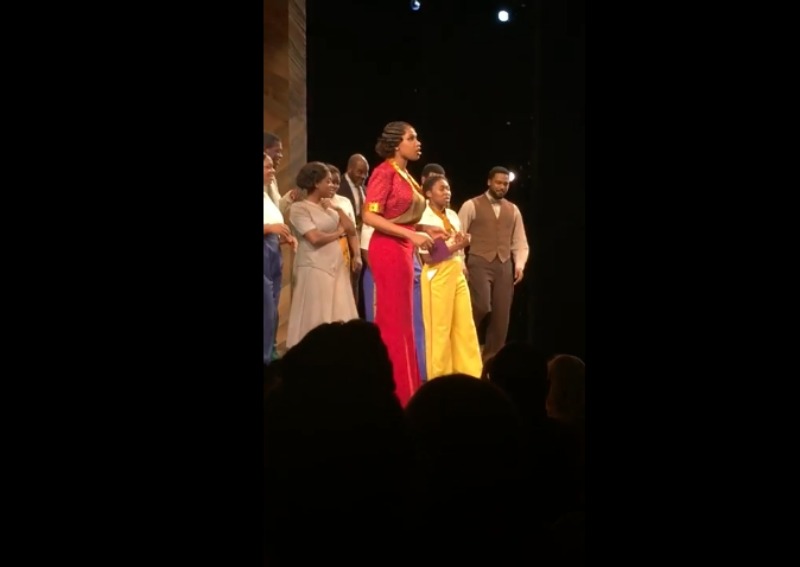 Jennifer Hudson and the cast of the hit musical "The Color Purple," performed Prince's "Purple Rain" in honor of the fallen music icon. In the beginning of the video below you can hear Hudson reliving a moment she and her cast had when they were asked to visit Prince.
"He said his music will live on and he will live through his music so we want to keep him alive today with his song," said Hudson as she addressed the audience.
The crowd cheered on as the cast began to sing the famous Prince track. "Purple Rain" was performed with a ton of emotion and power from The Color Purple cast. The hair-raising performance was made even better as the crowd got involved.
Prince is being honored in many ways, including a SiriusXM radio channel all his own that will run to the end of April. Prince was found dead on April 21, 2016 at the age of 57. His cause of death is still under investigation at this time. You can watch the incredible performance of "Purple Rain" by Hudson and The Color Purple cast int he video below.
Watch Jennifer Hudson and The Color Purple Cast Perform Prince's "Purple Rain"