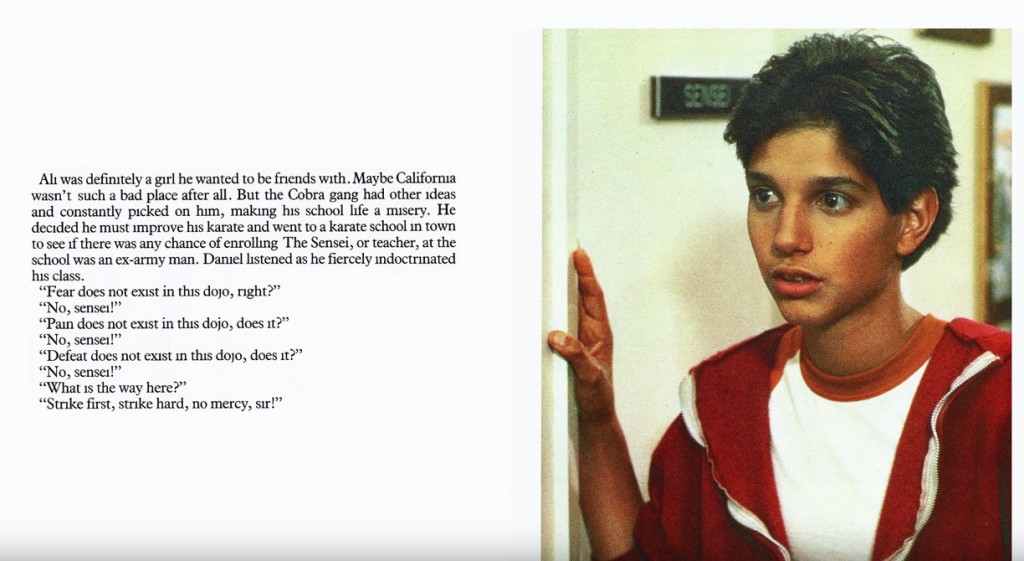 Read Along Books were big business in the 1980s. These days, not so much. They're still around but it's rare to see kids listening to books when they can either a) see the movie the book is based on or b) watch the movie on a phone or iPad.
So really, Read Along Books were like the iPads of the 1980s. Take your favorite movie anywhere, in book form, because handheld technology didn't really exist yet.
This Karate Kid Read Along Book was probably hours of entertainment in the 1980s. Even though the narrator is incredibly creepy and Daniel and Allie sound like they've suffered mild head trauma. I found myself almost watching the entire video.