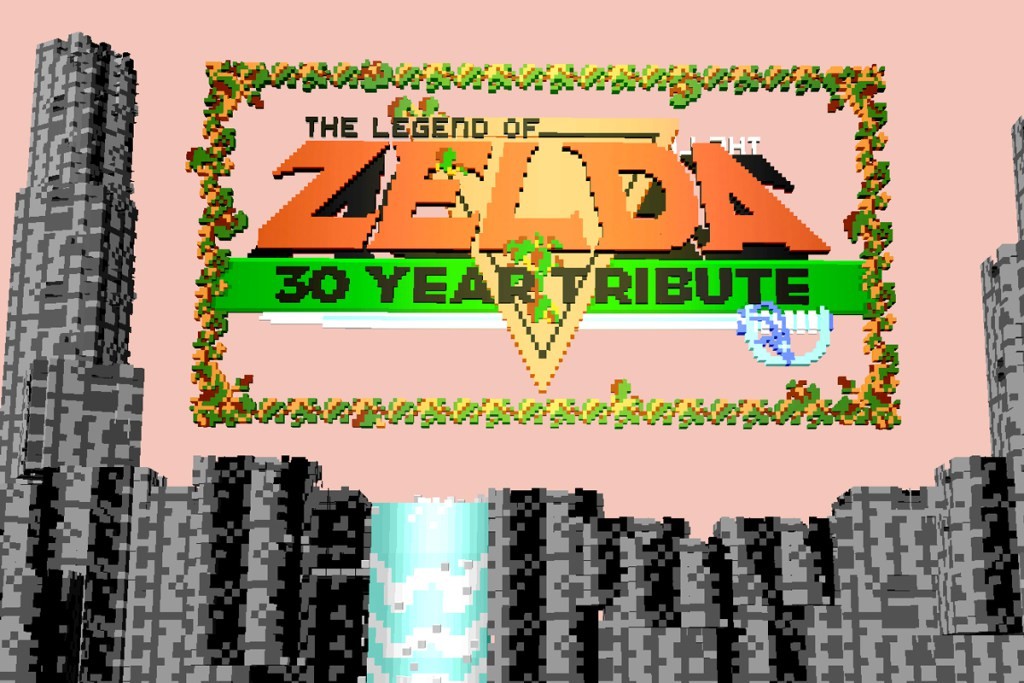 The 30th anniversary of The Legend of Zelda is approaching and fans all over are paying tribute to the game in all manners. Recently two superfans Scott Lininger and Mike Magee used their skills to create a playable version of the game with a URL that specifically states it is solely as a tribute to the game.
The game has been created in demo format so you are limited in the gameplay. That being said, the game is in 8-bit fashion with a lot of 3D sprinkled in. It's pretty fun to wander around as Link in hopes to save Princess Zelda.
It's also a way for you to shy away from the $5,000 limited NES system that Nintendo will be pumping out to commemorate the 30th anniversary of the game. Chances are if you're just as into the game as we are, you'll be playing the demo over and over again without getting tired of it. Let us know how you would pay tribute to The Legend of Zelda in the comments section below.