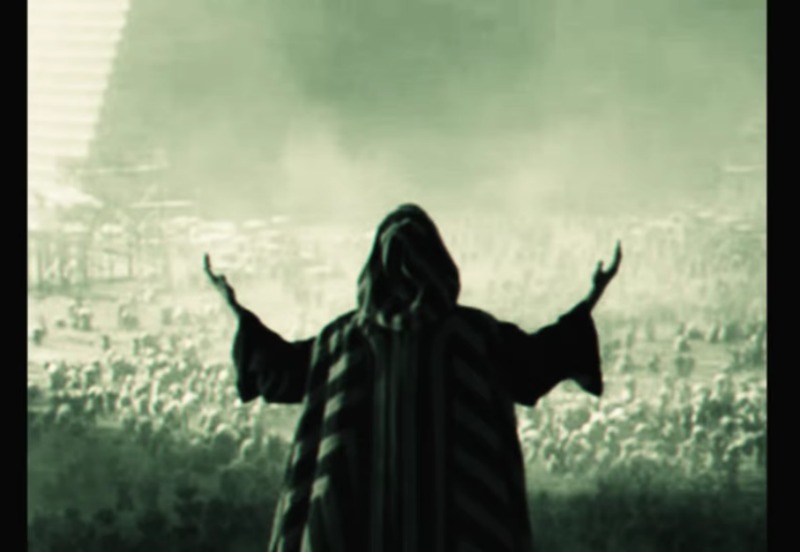 20th Century Fox is really ramping up the new X-Men: Apocalypse film in one of the most unorthodox ways. The official YouTube Channel for 20th Century Fox posted a brand new trailer for the film that features the same style as that of 1980's ABC special The Man Who Saw Tomorrow, based on the predictions of Nostradamus.
"What looks like a commercial for a scary, 1980s-era television documentary on mankind's conspiracies is actually a 'viral' spot for Marvel and 20th Century Fox's X-Men: Apocalypse, out May 27," according to Inverse.
The series and the trailer share some pretty creepy similarities and the 80s touch is somewhat haunting in this respect. The exploration of ancient Egyptian gods and the predictions of the end of the world are just enough to make you wonder.
"Following the critically acclaimed global smash hit X-Men: Days of Future Past, director Bryan Singer returns with X-MEN: APOCALYPSE. Since the dawn of civilization, he was worshipped as a god," according to the caption of the trailer.
"Apocalypse, the first and most powerful mutant from Marvel's X-Men universe, amassed the powers of many other mutants, becoming immortal and invincible. Upon awakening after thousands of years, he is disillusioned with the world as he finds it and recruits a team of powerful mutants, including a disheartened Magneto (Michael Fassbender), to cleanse mankind and create a new world order, over which he will reign."
You can check out the trailer for X-Men: Apocalypse below and let us know if the 80s documentary touch creeped you out.
Watch the In the Footsteps of… En Sabah Nur X-Men: Apocalypse Trailer