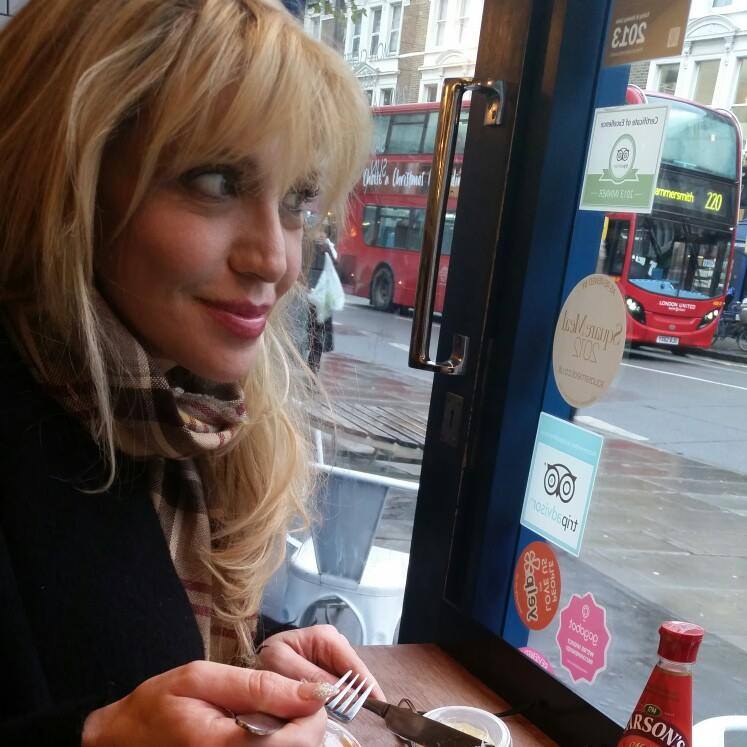 Courtney Love has signed on to play the role of a "destructive mother" in the upcoming film The Possibility of Fireflies. Reports claim that Love's role in the film will be similar to that of what the media perceived her to be during her years in the limelight, married to Kurt Cobain.
"Love will play the single parent of the protagonist, Ellie (played byFargo's Joey King). Ellie is grappling both with her mother's issues (and seeming neglect) and her 'volatile metal-head sister's' likewise self-destructive tendencies (and all of the grappling will, according to the Hollywood Reporter, be set to an '80s-themed" soundtrack),' according to FlavorWire.
"The somewhat lonely teen — in suburban Maryland in 1989, which sure, why not, might be a lonely place and time — is therefore mesmerized by the sudden presence of a rocker dude neighbor."
Love had a highly publicized drug and alcohol problem earlier on in her life. Her struggles and more so the struggles of Cobain were highlighted in the documentary titled, Kurt Cobain: Montage of Heck. 
The late 80s saw a pretty strong shift in what rock was. Metal was becoming more prominent and so too did the abuse of drugs. The film should be pretty interesting especially with Love's portrayal of the character.
Courtney Love in Scenes from Kurt Cobain: Montage of Heck