History declares the '80s ended on Dec. 31, 1989, but the decade was still alive and well on the radio in the early '90s (at least until Nirvana showed up). You'll hear the '80s all over the top 30 songs from a recent countdown aired on XMs 90s on 9. We'll reveal six songs a day each day this week.
80s lasted until 1991: The hits from spring 25 years ago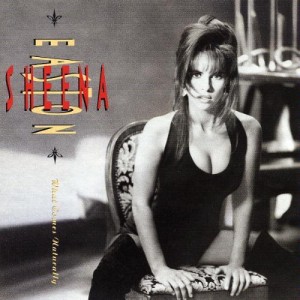 30.) "It's A Shame (My Sister)," Monie Love
If Monie Love's lone hit (it peaked at no. 26) sounds familiar, it's because it was a hybrid cover/sample of The Spinners' "It's A Shame," an early 1970s hit we all probably heard in the backseats of our parents' station wagons.
29.) "Rico Suave," Gerardo
Oh my. The novelty rap songs of the late '80s and early '90s probably hastened the purge of late 1991. This is still entertaining in its badness, and technically, Gerardo wasn't a one-hit wonder: He hit the top 20 with "We Want The Funk" later in the summer.
28.) "Don't Treat Me Bad," Firehouse
Firehouse fared pretty well for a band that was signed at the peak of hair metal and hit it big just before hair metal was murdered. The band hit the top five later in the summer with "Love of a Lifetime" before beating out Nirvana and Alice In Chains for best new hard rock band at the 1992 American Music Awards. Really. Then Firehouse had a second top 10 hit in late 1992 with "When I Look Into Your Eyes" and hit the top 20 in 1995 with "I Live My Life For You."
27.) "What Comes Naturally," Sheena Easton
You don't remember this song? You're not alone. The queen of early '80s pop made it into the '90, though, with the last of her 15 top 40 hits.
26.) "Miracle," Whitney Houston
The 13th of Houston's 23 top 10 hits "only" peaked at no. 9, making it the smallest hit from her album "I'm Your Baby Tonight." Don't worry though. Houston regained her smash hit form with her next single—"I Will Always Love You."
25.) "Iesha," Another Bad Creation
The first of two hit songs about the grind of elementary school by Another Bad Creation, which was formed by New Edition member and Bell Biv Bevoe tri-founder Michael Bivins. ABC was one of three bands created by Bivins, who had just a smidge more success with Boyz II Men later in the year. (Alas, we are all still waiting for Sudden Impact's big hit)