Fans of Rick Springfield have a lot to rejoice over for the summer of 2016. Rick Springfield has announced a summer tour with 30 dates and various special guests from the 80s era.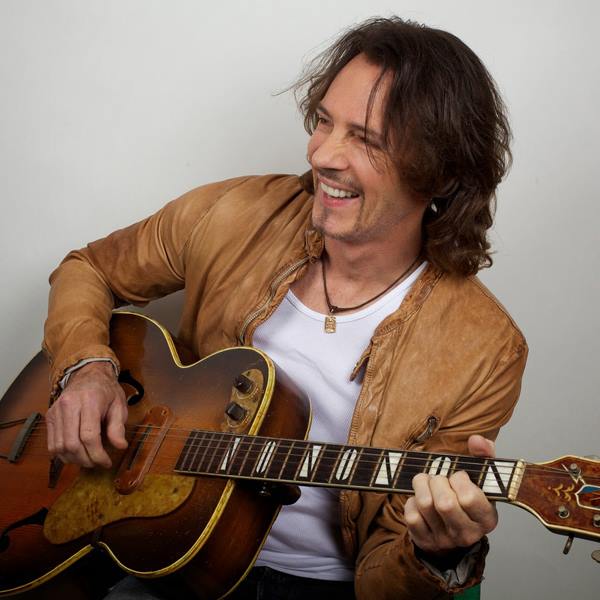 "The likes of '80s hitmakers Loverboy, Night Ranger, 38 Special, The Fixx, The Romantics, and Tommy Tutone will join the Australian-born rock star, actor and author for his multi-city trek," according to Billboard.
The Rick Springfield National Tour will kick off in Andover, KS at Andover Central Park and will feature Night Ranger and The Romantics.
Check out the Rick Springfield National Tour Dates Below
06/18 – Andover, KS – Andover Central Park (Night Ranger and The Romantics)
06/23 – New Orleans, LA – Bold Sphere Music at Champions Square (Loverboy and Night Ranger)
06/25 – Columbus, OH – Scioto Downs Casinod
07/02 – Kettering, OH – Fraze Pavilion (Night Ranger and The Romantics)
07/03 – Elgin, IL – Festival Park (Loverboy and The Romantics)
07/08 – Phoenix, AZ – Comerica Theatre (The Romantics, and The Fixx, Tommy Tutone)
07/09 – Las Vegas, NV – Mandalay Bay Resort & Casino – The Beach (The Romantics)
07/10 – Ojai, CA – Libbey Bowl
07/12 – Saratoga, CA – Montalvo Arts Center – Amphitheatre (The Romantics)
07/15 – Lincoln, CA – Thunder Valley Casino Resort – Outdoor Amphitheatre (38 Special and The Romantics)
07/16 – Los Angeles, CA – Greek Theatre (Loverboy and The Romantics)
07/17 – Valley Center, CA – Harrah's Resort SoCal (Loverboy and The Romantics)
07/22 – Walker, MN – Moondance Jam Fairgrounds
07/24 – Cleveland Heights, OH – Cain Park – Evans Amphitheatre (Stripped Down)
07/27 – Interlochen, MI – Interlochen Center for the Arts – Kresage Auditorium (Stripped Down)
07/28 – Ottumwa, IA – Bridge View Center
07/30 – Solomons, MD – Calvert Marine Museum (Night Ranger and The Romantics)
08/05 – Binghamton, NY – Spiediefest & Balloon Rally Festival
08/06 – Lincoln, RI – Twin River Casino
08/11 – Sterling Heights, MI – Freedom Hill Amphitheatre (Night Ranger)
08/12 – Moline, IL – iWireless Center (The Fixx and The Romantics)
08/13 – Council Bluffs, IA – Harrah's Hotel & Casino – Stir Cove (The Fixx and The Romantics)
08/18 – Brooklyn, NY – Coney Island Amphitheater (Night Ranger and The Romantics)
08/19 – Bethlehem, PA – Sands Bethlehem Event Center (Night Ranger)
08/20 – Atlantic City, NJ – Gold Nugget – The Grand
08/23 – Asheville, NC – The Biltmore Estates (Night Ranger and The Romantics)
08/25 – Raleigh, NC – Red Hat Amphitheater (Night Ranger and The Romantics)
08/26 – Charlotte, NC – Charlotte Metro Credit Union (Night Ranger and The Romantics)
08/27 – Myrtle Beach, SC – Myrtle Beach Speedway (Night Ranger and The Romantics)
08/28 – Atlanta, GA – Chastain Park Amphitheater (Night Ranger and The Romantics)