Ever wondered what it would be like if Master Splinter and Shredder were secretly best friends who loved to share pizza? Well, you would be in company with artist Matthew Skiff who actually created images of 80s cartoon heroes and villains as if they were best friends.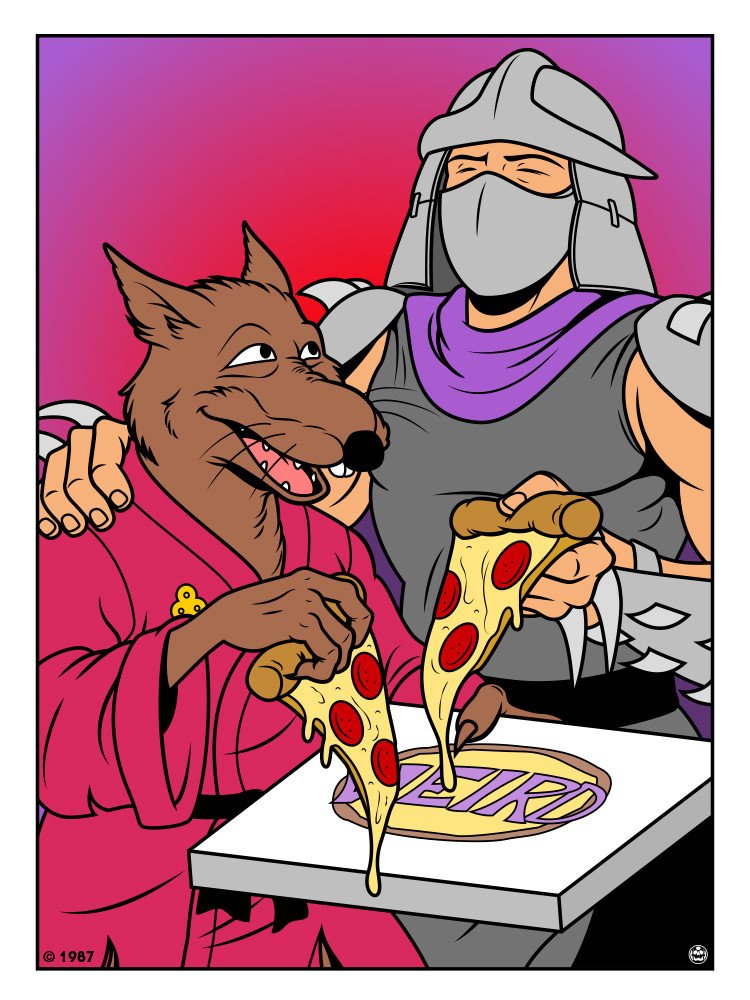 "Matthew Skiff is a Los Angeles-based artist who, according to Branded in the '80s, wondered what it would look like if He-Man and Skeletor were actually pals instead of mortal enemies," according to Gizmodo.
"'That one piece would lead to others, which in turn resulted in a one-man exhibition at Gallery 1988 titled 'Best Friends' which is as charming as it is awesome."
Skiff also created images which fused Donatello with Baxter Stockman, Duke and Cobra Commander, Jem and Pizzazz, Lion-O and Mumma-Ra and many more.
The images find the characters in a slight embrace laughing as if there was never any beef between them in the first place. The 80s cartoon heroes and villains together in these photos will definitely send you on a strange trip.
What's also important to not is the vibrant colors used in the photos which really give off that 80s feel. The pinks, lime greens and purples are pretty cool. You can check out more of the photos here.
PhotoCred: NINETEENNINETYEIGHT