If you're a fan of Culture Club, you'll be happy to hear that the band fronted by Boy George, performed some of their early 80s hits on Jimmy Kimmel Live. Together, the band performed their tracks, "Miss Me Blind" and "It's A Miracle" as a treat for their fans.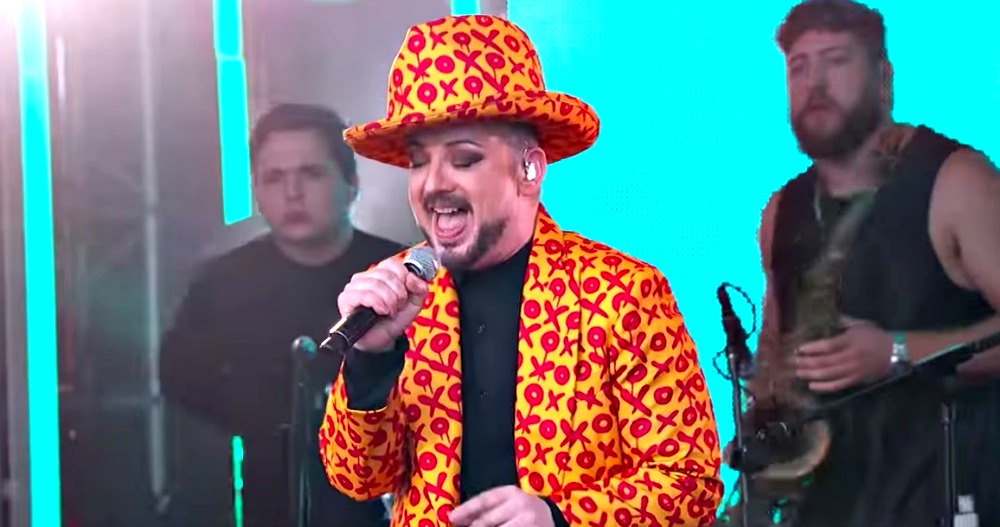 The performances were super energetic and upbeat. It's almost as if the band never lost a step at all. You could hear the fans cheer and there were even some sleek moves from Boy George on stage.
Both "It's A Miracle" and "Miss Me Blind" were released in 1983. These tracks were follow-ups to what is possibly their biggest hit in "Do You Really Want To Hurt Me." 
Culture Club is now on tour in North America after a successful run in Australia. The group looks as energetic as they have always been and are bringing back their 80s hits for all to enjoy in 2016.
Were you a Culture Club fan? Let us know in the comments section below. You can watch the Culture Club's performances of "Miss Me Blind" and "It's A Miracle" in the videos below.
Culture Club Performs "Miss Me Blind"
Culture Club Performs "It's A Miracle"