Not only will 80s actress Winona Ryder be one of the main characters in the new Netflix original Stranger Things, the show will also be set in the 80s giving us a little taste of our past.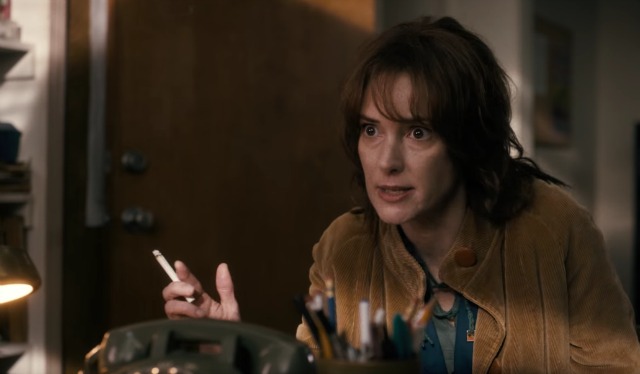 "It's been seven years since Winona Ryder played Spock's ill-fated mom in theStar Trek reboot, but I somehow still can't get over the idea of the Beetlejuice star playing somebody's parent," commented Bustle's Jefferson Grubbs.
"But, I guess I'll have to, since Ryder will be playing the mother of a missing child in the new Netflix drama Stranger Things… and based on the new trailer released this Thursday, Ryder's presence won't be the only thing giving us major '80s nostalgia when we inevitably binge-watch all eight episodes when they premiere on Friday, July 15."
The fondest memory of Winona Ryder has to be her gothic outfit in Beetlejuice and her dancing along to Harry Belafonte's "Jump In The Line" with the rest of the cast.
She knew how to carry out the perfect role in those eerie films and Stranger Things doesn't look to be too far off from her ability to be super creepy. You can watch Wynona Ryder in the brand new Stranger Things series from Netflix on July 15.
Stranger Things Trailer