In 1983 an educational television show by the name of Reading Rainbow hit the scene and would continue to educate children all the way up to 2015. What's most memorable about the show was the theme song that ran from 1983-1999. Reading Rainbow truly had one of the catchiest theme songs ever.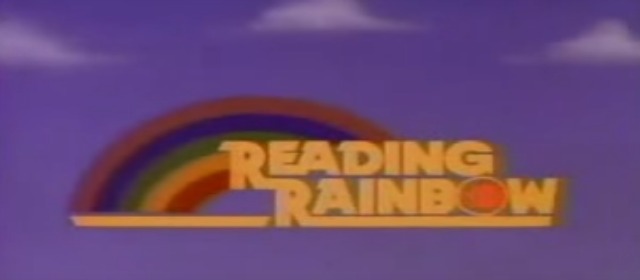 The song was performed by Tina Fabrique and written by Steve Horelick and Dennis Neil Kleinman. Those guys knew exactly what they were doing when they created this catchy tune that you pretty much fell in love with and memorized from the first couple of episodes.
The show itself was also a world of positive educational content where kids were encouraged to pick up a book and make reading interesting. Reading Rainbow's host LeVar Burton also managed to capture the attention of viewers and create something truly special.
Reading Rainbow Theme Song

Years after the first episode aired in 1983, Burton and Fabrique were captured in a video as they sang the Reading Rainbow theme song to an audience. Together they still managed to capture one of the best parts of the show and certainly the most memorable aspect of it for many.
In our humble opinion it simply does not get any catchier that "Butterfly in the sky, I can go twice as high, take a look it's in a book, a Reading Rainbow. I can go anywhere, friends to know and ways to grow, a Reading Rainbow. I can be anything, take a look it's in a book a Reading Rainbow."
What was the catchiest theme song for a television show that you can remember? Let us know in the comments section below. You can watch LeVar Burton and Tina Fabrique perform the Reading Rainbow theme song below.
LeVar Burton and Tina Fabrique Sing the Reading Rainbow Theme Song