In the early 1980's The Outsiders novel by S.E. Hinton from 1967 was adapted for a film. It featured a star-studded cast such as, Matt Dillon, Patrick Swayze, Rob Lowe, Tom Cruise, Emilio Estevez, C. Thomas Howell, Ralph Macchio and more. We decided to create the Best The Outsiders Costume Idea from the looks sported in the 1980s film.
This is a tricky look as it's actually a deeply rooted 1960's look. That being said, looking like these young stars from the 80s film adaptation is a pretty intriguing idea. What's even more interesting is that some of these looks actually returned in the 80s and they really are as simple as you can get.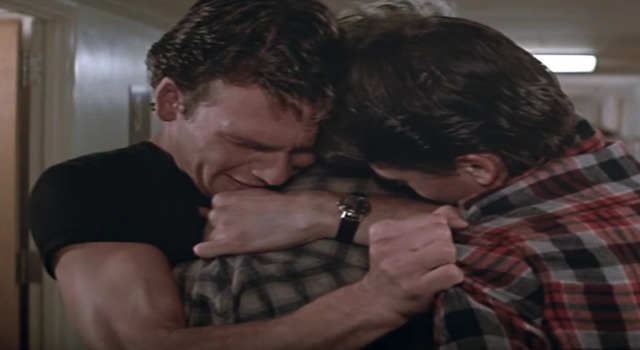 Best The Outsiders Costume Idea
If you're going to be a Greaser, you need to have a decent length on your hair and a lot of grease to help you slick it back. It's got to be shiny. You want to add a sleeveless black t-shirt or a regular black t-shirt.
Now, it's jean jacket time. We personally like the sleeveless jean jackets because they add a little more grit to the look. Some dark-washed blue jeans (don't forget to fold them to your ankles) and black leather work boots will finish off the look.
This classic film was a story of brotherhood and you might want to get some buddies involved with the idea of recreating the entire group of Outsiders. This is our Best The Outsiders Costume Idea, we'd love to hear about or see some of yours.