MacGyver was such an awesome television show that it's being brought back in 2016. So in honor of the upcoming reboot, we decided to bring you the Greatest MacGyver Costume Idea Ever, because there is simply nothing that he can't do.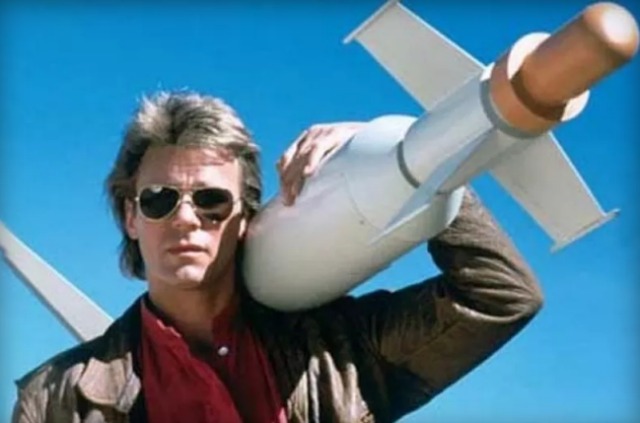 MacGyver is what many might call the ultimate super agent. Why? Well because he can make a weapon out of a plastic spoon if he needed to or fix a flat tire with gum and a paper clip. That plus the fact that he could disarm any type of explosive device possible.
The amount of insane tricks that MacGyver pulled made the show one of the most memorable 80s shows ever. So for the Greatest MacGyver Costume Idea Ever we wanted to include some of his most iconic looks.
Greatest MacGyver Costume Idea Ever
You have to have that classic leather jacket. We suggest the brown bomber leather jacket. We'd also go with a red button down shirt underneath tucked into some black pants. A pair of white Nike sneakers will also complete the look.
You may also need some snazzy aviator sunglasses and if you're really going for it, a blonde wig with that feathered looking 80s hair will surely get the job done.