On August 29, 2016, Mark David Chapman, was once again denied parole for the murder of John Lennon in December 1980. Chapman was sentenced to twenty years in prison. This is the ninth time his request for a parole has been denied.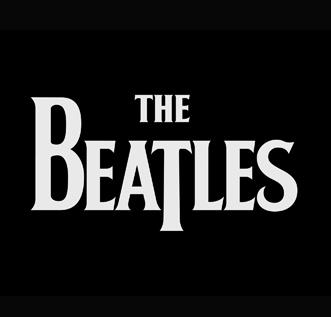 With Lennon's name back in the news, it seemed a good time for an article about what all the former Beatles were doing in the 1980s. A few weeks ago, I published a piece focusing on just two members of the band: John Lennon and Ringo Starr.  Now I revised the piece to include all four of them. Enjoy!
The Beatles in the 1980s: A Timeline
January 16, 1980– Paul McCartney is arrested at a Tokyo airport. His crime: marijuana possession. McCartney, who was found with a half-pound of pot, faces a possible seven-year jail sentence; he eventually serves only nine days.  Still, the arrest causes McCartney to cancel his tour, which costs him and his post-Beatles band Wings millions of dollars.   
May 19, 1980– Ringo Starr and his new girlfriend, actress/ former Bond girl Barbara Bach (whom Starr met on the set of the film Caveman), have a near-death experience when they are involved in a car crash in Surrey, England.  Slippery roads from an earlier downpour caused the car to crash into two lampposts and flip upside down. Reportedly, Starr pulled Bach out of the car, then returned to get his cigarettes. Although the car is destroyed, the two miraculously sustain only minor injuries. Within days of the accident, Starr proposes to Bach.
June 4, 1980– John Lennon and his family have a near-death experience while sailing to Bermuda. During the perilous journey, twenty-foot waves and sixty-five mile-per-hour winds pelt the vessel (named the Megan Jaye). At one point, after the captain and crew fell prey to either seasickness or exhaustion, Lennon himself has to steer the ship.
June 11, 1980– The Megan Jaye arrives safely in Bermuda, where Lennon remains for seven weeks.  The combination of the island and the near-fatal journey to get there seems to invigorate Lennon: during his stay in Bermuda, he wrote the songs that would comprise his next album, Double Fantasy.
June 28, 1980– "Coming Up (Live at Glasgow)," by Paul McCartney and Wings, hits #1 on the U.S. Billboard charts.  Originally the "B-side" of the record, the live version is preferred by listeners, so that's what DJs play.  Allegedly, this song inspires John Lennon to come out of his self-imposed retirement.
July 28, 1980– Ringo Starr and Barbara Bach appear on the syndicated talk show, The John Davidson Show. Starr is obviously drunk– snapping Poloroids, slurring his words, taking the prepared questions out of host Davidson's hands, and just being generally surly and uncommunicative. Starr's actions causes an enraged Davidson to walk off the set. Starr later recalls, "While they were convincing him to come back, I was in my dressing room having a few more cognacs."
July 11, 1980– Starr–under the auspices of his producer, Paul McCartney–begins recording his eighth studio album, tentatively titled Can't Fight Lightning (so named because Starr and Barbara Bach had reportedly been nearly struck by lightning). Starr has a lot riding on this album, given that his previous two albums (1977's Ringo the 4th and 1978's Bad Boy) were huge flops.
November 17, 1980– John Lennon releases the album Double Fantasy, a collaboration with his wife Yoko Ono. It is Lennon's first album of new material since 1975. The first single, "(Just Like) Starting Over," originally peaks at #6 on the Billboard charts.
November 26, 1980– Lennon gives Ringo Starr his demos of a new song for Starr's upcoming album. The two book a date to record the song in early January, 1981. John had originally recorded the song– entitled "Nobody Told Me"– in August 1980, as part of the Double Fantasy sessions, but he never used it on the album.
December 8, 1980– Around 2:00, John Lennon and his wife Yoko Ono pose for photographer Annie Liebovitz. Around 5:00, Lennon and Ono leave their New York apartment, the Dakota; before getting into his limousine, Lennon signs autographs for several people waiting outside. At 10:52, while the couple return to their apartment, Lennon is shot in front of the building by a pudgy, 25-year-old former security guard named Mark David Chapman (who was one of the autograph-seekers only a few hours prior).  After shooting Lennon twice in the back and twice in the shoulder (a fifth bullet missed), Chapman allegedly starts reading J. D. Salinger's Catcher in the Rye.
Lennon is rushed to the hospital and is pronounced dead at 11:07.  He was 40 years old. In the ensuing days, only one of Lennon's former bandmates comes to New York to comfort Yoko Ono: Ringo Starr.
December 22, 1980– Lennon's "(Just Like) Starting Over," having re-ascended the Billboard Hot 100 chart in the wake of his assassination, reaches #1. Over the next three months, two other singles from Double Fantasy make the Top Ten: "Woman" (peaks at #2) and "Watching the Wheels" (peaks at #10).
January 9, 1981– Mark David Chapman initially pleads not guilty by reason of insanity (although he will change his plea to guilty later in the year).
March 30, 1981– Yoko Ono's "Walking on Thin Ice"– the song she and her husband were working on the day he was murdered– peaks at #58 on the Billboard Hot 100.
March 31, 1981– Barbara Walters interviews Ringo Starr and Barbara Bach. During the interview, Bach describes the difference between "Ringo Starr," the public persona, and her husband, Richard Starkey: "Ringo's the shades and the drinks and the cigarettes," she says. "And Ritchie is my Ritchie."  When Walters asks Starr point-blank, "Do you drink too much?" Ringo responds: "It's just our little joke, you see, and when it goes over TV, it will be in the national papers. Oh, he's a drunk… and he had his shades on… it must mean he was on drugs… But, you see, you also learn that there's no controlling them."
April 17, 1981– Paul McCartney's Wings officially disbands.
April 17, 1981– The film Caveman— starring Ringo Starr, Dennis Quaid, Shelley Long, and Barbara Bach– opens in the U.S. The slapstick comedy follows the misadventures of a caveman named Atouk (Starr), who is lusting after Lana (Bach).  The film is essentially wordless; all the characters speak almost exclusively in grunts and invented, non-sensical terms.  Although it gets some good reviews (a New York Times review actually calls it "nicely whimsical" and "lots of fun"), it is largely panned and disappears quickly from theaters.
April 27, 1981– Starr marries Barbara Bach; in their wedding rings are two fragments of shattered glass Starr had retrieved from the May 1980 car wreck. Yoko Ono is not invited to the wedding.
May 11, 1981– George Harrison releases "All Those Years Ago," his tribute to John Lennon.  Harrison had originally written the song, with different lyrics, for Ringo Starr to sing; Ringo had actually recorded a version, but found the vocals too high for him, so he abandoned the track.  After Lennon's death, Harrison rewrote the lyrics, to reflect his admiration for Lennon.  Harrison's version is about as close to a Beatles reunion that fans will ever get: a Harrison song about Lennon, featuring Ringo's drumming track (from the previous recording) and Paul and Linda McCartney singing back-up.
June 22, 1981: Mark David Chapman pleads guilty in the murder of John Lennon. He gets 20 years to life.
October 27, 1981–Ringo Starr's album Stop and Smell the Roses is released in the U.S. Though it spawns a Top 40 single ("Wrack My Brain," which peaks at #38), the album does not climb any higher than #98 on the U.S. charts. Due to the album's poor performance, coupled with his previous duds, RCA cuts ties with Starr, leaving him without a label. According to the book Ringo: With a Little Help, at this time in his career, Starr is considered "industry poison."
November 6, 1981– The movie Time Bandits, financed by George Harrison's production company HandMade Films, opens in the U.S. Harrison, who is listed as an executive producer for the film, also wrote a song for the ending credits, "Dream Away." The film eventually grosses $42 million.
March 1982– The Sunday Mirror newspaper publishes a piece claiming Starr's marriage is in bad shape. Starr later calls the paper to refute the rumor.
April 17, 1982– Elton John performs his tribute to John Lennon, "Empty Garden (Hey Hey Johnny)," on an episode of Saturday Night Live. (Elton John is the godfather of Lennon's son Sean.)
May 15, 1982– Paul McCartney and Stevie Wonder's "Ebony and Ivory" begins a seven-week stay at the top of the Billboard Hot 100 chart.  For McCartney, only "Hey Jude" had a longer run at #1.  It's McCartney's 28th song to hit number one.
August 21, 1982– Paul McCartney's "Take It Away," from the album Tug of War, peaks at #10.  Ringo Starr plays drums on the track.
October 18, 1982– Paul McCartney and Michael Jackson's "The Girl is Mine," the first single from Jackson's Thriller, is released.  The hideously cheesy duet– which features the forty-year-old McCartney verbally sparring with the twenty-four-year-old Jackson over the same woman ("Don't waste your time/ because the doggone girl is mine")– eventually peaks at #2 on the Billboard charts.
November 5, 1982– George Harrison releases, to little fanfare, his tenth studio album Gone Troppo. It will be his last album for five years.
June 16, 1983– Ringo Starr releases his ninth studio album, Old Wave.  The album is sold in many countries (such as Germany, Canada, Australia, and Mexico)– just not America or England. Due to the failure of his previous albums, no American or British record company wanted to sign him.  Once again, this album flops.
October 3,1983– McCartney and Jackson release "Say Say Say," which eventually goes to #1 and stays there for six weeks.
January 6, 1984– John Lennon's "Nobody Told Me" is released in the US. (Lennon had given the song to Ringo Starr, who didn't feel right using it after Lennon's death.) "Nobody Told Me" eventually peaks at #5 in the US; it is Lennon's last Top Ten hit.
January 15, 1984– Paul McCartney and his wife Linda are arrested in Barbardos. Their crime: marijuana possession.  The couple is fined $100.
September 24, 1984– McCartney releases "No More Lonely Nights," for the soundtrack of Give My Regards to Broad Street. The song peaks at #6 on December 8, 1984.
October 9, 1984– The children's television show Thomas the Tank Engine and Friends, narrated by Ringo Starr, debuts in the United Kingdom. Starr will narrate the show– about the adventures of Thomas, Gordon, Henry and their locomotive brethren on the island of Sodor– for two years, until 1986.
October 19, 1984– Julian Lennon's debut album Valotte is released in the US. The album spawns two Top Ten hits: "Valotte" (#9) and "Too Late for Goodbyes" (#5).
August 10, 1985– After many months, a deal is finalized that allows Michael Jackson to purchase the publishing rights of Beatles songs for $47.5 million. The sale causes a rift between Jackson and McCartney, who calls Jackson's move "dodgy"– especially since it was McCartney who originally woke up Jackson to the idea of buying the publishing rights to songs in the first place. (McCartney had previously bought the rights to the Buddy Holly catalogue.)
September 7, 1985– Ringo Starr becomes the first Beatle to become a grandfather, when his son Zak has a daughter, Tatia Jayne. (Zak is the child of Starr and his first wife, Maureen.)
December 9-10, 1985– CBS airs a two-part made-for-TV movie, Alice in Wonderland.  The film stars a menagerie of celebrities, including Carol Channing, Scott Baio, Sammy Davis Jr., Pat Morita, and Ringo Starr (as the Mock Turtle).
January 1986– The film Shanghai Surprise, produced by Harrison's HandMade Films and starring Madonna and her then-husband Sean Penn, begins shooting in Macau. Problems erupt between the film's stars and the paparazzi; at one point, Penn allegedly dangles a photographer out the ninth-floor window of his hotel.
February 8, 1986– McCartney's "Spies Like Us" peaks at #7; it's McCartney's last Top Ten hit in the U.S. until his collaboration with Rihanna and Kanye West "FourFiveSeconds" in 2015. McCartney currently holds the record for the longest stretch– 19 years– between top ten hits on the Billboard charts.
February 25, 1986– At the 28th Grammy Awards, Julian Lennon loses the award for Best New Artist to Sade.
March 6, 1986– Harrison and Madonna have a press conference in London (where Shanghai Surprise is currently shooting). Harrison sheds his "Quiet Beatle" reputation by going after the press, which he likens at one point to "animals." When asked if he invited the hype by hiring Madonna and her volatile husband, Harrison says, "I did expect a certain amount of commotion from the press, but I must admit I overestimated your intelligence."
March 25, 1986– Julian Lennon descends into the "sophomore slump" with his second album, The Secret Value of Daydreaming. Its first single, "Stick Around," stalls at #32.
August 25, 1986– Paul McCartney releases the album Press to Play. It is his poorest selling album to date.
August 29, 1986– Shanghai Surprise is released in the U.S. and is roundly panned by the critics and movie-goers. The film grosses only $2.3 million, far short of its estimated $17 budget.
December 6, 1986– Several news outlets report that Ringo Starr would be paid over a million dollars to appear in commercials for "Sun Country Classic" wine coolers– making him the first Beatle to endorse a product. The ad campaign proves to be a bust– partly because Starr didn't connect to a younger audience, and partly because, as the book Ringo: With a Little Help suggests, the company made the mistake of "employing an alcoholic to promote alcohol."
February 1987– Ringo Starr hits some snags while recording a new album in Memphis. First, Starr threatens to move the sessions to Los Angeles after a local paper calls Starr "yesterday's news." In addition, Starr's drinking affected his performance; Starr later admits that, during the recordings, he and his collaborators "were all under the influence of wine, tequila, or whatever else we felt like drinking." Two years later, Starr successfully sues to make sure the material from these sessions is never released on an album.
May 1987– Nike begins airing ads using the Beatles song "Revolution."  It is the first time a Beatles song has ever been used to endorse a product, something the Beatles had never condoned. Nike had purchased the song from EMI Capitol Records (owners of the North American licensing rights to the Beatles) as well as from Michael Jackson. (According to the National Enquirer, Jackson sold "Revolution" to Nike after he was granted permission to do so by John Lennon's ghost.) Initially, Yoko Ono praises the commercial, telling Time Magazine it makes Lennon's music "accessible to a new generation"; two months later, in July, she joins the rest of the surviving Beatles in suing Nike over its use of the song.
November 3, 1987– George Harrison releases his eleventh studio album, Cloud Nine.  Songs from the album include "Got My Mind Set on You" and "When We Was Fab" (a Beatles nostalgia track, featuring Ringo Starr on drums).
January 16, 1988– Harrison's "Got My Mind Set on You" reaches #1 on the Billboard charts. It is the last song by a former Beatle to go to the top of the charts.
January 28, 1988– The Beatles are inducted into the Rock and Roll Hall of Fame; only Ringo Starr and George Harrison accept the award. Paul McCartney did not attend the ceremony, due to lingering business differences. "I would feel like a complete hypocrite," Paul told the event's organizers, "waving and smiling with (his former bandmates) at a fake reunion."
April 12, 1988– Weird Al Yankovic releases the album Even Worse, which includes the song "(This Song's Just) Six Words Long," Al's parody of Harrison's "Got My Mind Set on You."
May 1988– George Harrison and four of his "mates"– Bob Dylan, Jeff Lynne, Roy Orbison, and Tom Petty– come together as the "Traveling Wilburys." The resulting album, recorded over ten days at the house of Dave Stewart (of Eurythmics fame), spawns two singles–"Handle with Care" and "End of the Line"– and is a huge hit with critics and fans.
October 11, 1988– Ringo Starr and Barbara Bach check into Sierra Tucson Rehabilitation Center. Ringo admits he had been drunk on high since the Beatles broke up, in 1970. One of Starr's friends, Melody Stuart, reports (in the book Off the Record 2: The Beatles) that the stint in rehab came about after the couple had been "drinking round the clock for three or four days"; according to Stuart, that particular drunken spree culminated in Bach smashing her husband in the head with a lamp, which caused Starr to slap her. (The same book maintains that, earlier in 1987, the two fought outside a Jamaican hotel, during which Bach and Starr slapped and threw bottles at each other.)
December 1988– Ringo Starr and Barbara Bach emerge from rehab. They have been clean and sober since.
January 1989– Ringo Starr begins his rehabilitation with his next role– as the diminutive "Mr. Conductor, on the PBS show Shining Time Station, featuring the Thomas the Tank Engine characters. Starr is later nominated for a Daytime Emmy for his work on the series.
June 5, 1989– Paul McCartney releases the album Flowers in the Dirt and prepares to embark on a world tour, his first in more than twelve years.
July 23, 1989– Ringo Starr's "rising from the ashes" comeback continues, as his All-Starr Band begins touring the U.S. in Dallas. The first incarnation of the touring supergroup included Joe Walsh (of the Eagles), Nils Lofgren, and Clarence Clemons; Bruce Springsteen, Paul Schaeffer, and Ringo's son Zak also play with the band at various points. The tour travels to thirty different cities, with many of the venues selling out.
2016– Ringo Starr, now 75, and his wife Barbara Bach have been married for thirty-five years.  In June, he begins touring with the twelfth incarnation of his extremely successful All-Starr Band.
*****************
Badman, Keith. The Beatles: Off the Record 2–The Dream Is Over.  Omnibus Press, 2009
Cossar, Neil. This Day in Music. Omnibus Press, 2010.
Harry, Bill. The Ringo Starr Encyclopedia. Virgin Books, 2004.
Koznin, Allan. "Ringo Starr, Back on the Road." New York Times. August 2, 1989.
Lifton, Dave. "Thirty-five Years Ago: Paul McCartney Spends Nine Years in Jail in Tokyo."  http://ultimateclassicrock.com/paul-mccartney-tokyo-bust/ 15 January 2015.
San Souci, Brian R. "There's No Place Like Nowhere." June 2010. http://www.rimonthly.com/Rhode-Island-Monthly/June-2010/There-039s-No-Place-Like-Nowhere/index.php?cparticle=1&siarticle=0#artanc
Starr, Michael Seth. Ringo: With a Little Help. Backbeat Books, 2015.