This time around we figured we would continue the Scooby-Doo content from the previous piece because it's just too good to pass up. We outlined an awesome Shaggy costume for Halloween but now we're bringing you the Best Velma Costume From Scooby-Doo.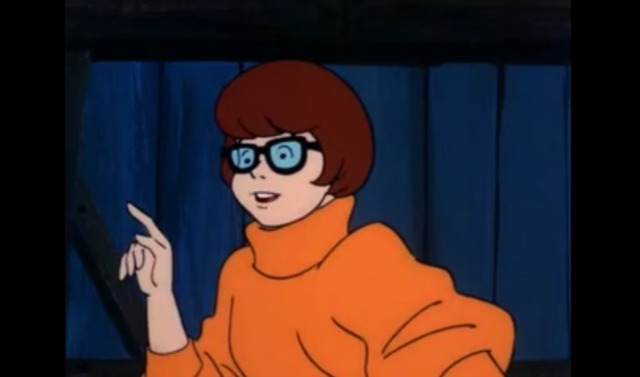 Velma was certainly the most level-headed of the bunch. She wasn't overly-concerned about her looks like Daphne, crazy about traps like Fred or always thinking of food like Shaggy and Scooby-Doo. You might say, she was the brains of the bunch.
Scooby-Doo is one of the most beloved shows that transcended more than one decade, but we'd like to think the 80s were the glory days for sure. Alright enough nostalgia, check out our Best Velma Costume From Scooby-Doo idea below.
Best Velma Costume From Scooby-Doo
We'll let you take care of the hair on your own, as it is an optional part of the costume. Though, if you're really committed, you might want to get a brown bob-cut wig. Thankfully, we're in an age where black frames are back in style and you'll definitely need a pair of black, square-framed glasses.
Next you'll need that pumpkin orange turtleneck sweater and a red school-girl styled skirt. Add some orange knee-high socks and red open-toed shoes and there you have it Velma in the flesh.