When it comes to the 80s there are plenty of truly difficult costumes that are either super expensive to put together or are just downright difficult bring together. We paired a simple and affordable costume with one of the most iconic films of the 80s, Flashdance. So, check out our Easiest Alex Owens Flashdance Costume Idea.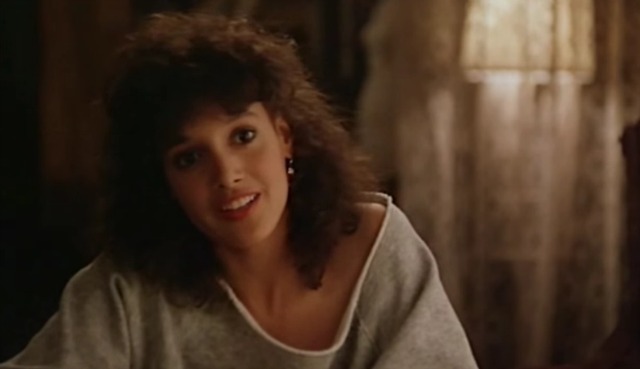 Jennifer Beals was a heartthrob for plenty of guys who watched Flashdance and appreciated every aspect of it. Her character was pretty intense and it made for a film that was like no other. Plenty of women also loved Beals portrayal of the Flashdancer and fell in love with some of her style choices.
We took those style choices and narrowed it down to five simple pieces that will have you on your way
to an awesome Alex Owens Flashdance Costume.
Easiest Alex Owens Flashdance Costume Idea Below
Assuming you've got the hair down, you won't need a wig. However, you will need a funky headband of some sort to add to the character. Next we work our way down to the oversized, half-off the shoulder sweater, preferably a grey one.
What you wear on the bottom is entirely up to you but we would suggest some kid of flashy mini skirt. You definitely need some high-heeled shoes and leg warmers to finish the costume off in grand 80s fashion.