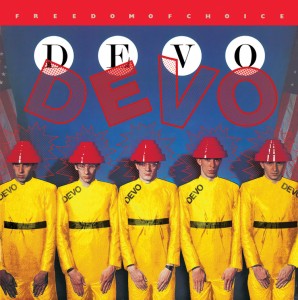 They're called one-hit-wonders and 80s one-hit wonders covers are lot of ground.
The phrase itself describes artists who are mostly known for having one, solitary hit song on the Billboard Charts. Some of these songs were so popular, that it's almost impossible to believe that more hits didn't come pouring out of that artist. There were times when you couldn't turn on your radio without hearing these songs. They were ingrained in your brain. They were part of our 80s culture and lexicon. It is incomprehensible how this phenomenon could happen. However, the music industry is a cold, cruel business, and sometimes one hit is all you get, folks.
Then there are the actor crossovers. Popular thespians who wanted to try their hand at music—and actually scored a hit song. Bruce Willis comes to mind. Yes, Die Hard/Armageddon Bruce had a hit song in the 80s. In fact, so did Patrick Swayze and Eddie Murphy. It's crazy, right.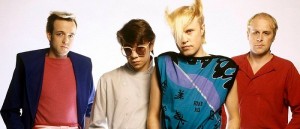 40 80s-One-Hit-Wonders
"Mickey" (1982) by Toni Basil. "Oh Mickey you're so fine, you're so fine you blow my mind; Hey Mickey."  Yes, that one. Originally titled "Kitty," "Mickey" was part of Toni Basil's debut album, "Word of Mouth."
"Whip It" (1980) by Devo. "Whip it real good…" This naughty oldie-but-a-goodie is from the album, "Freedom of Choice," the band's third studio album.
"Take On Me" (1984) by A-hah. There was a time when you couldn't turn on MTV without seeing this hypnotic music video. If you close your eyes and hum the tune, you can still see it on the 80s MTV in your mind. From the Norwegian synth-pop band A-ha, this mesmerizing song was on the group's debut studio album "Hunting High and Low."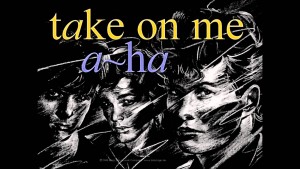 "Tainted Love" (1985) by Soft Cell. The UK vocal-and-synth duo recorded a cover of Gloria Jones'1965 song in their album, "Non-Stop Erotic Cabaret." The Soft Cell version is at a slower tempo, and synthesizers and rhythm machines replaced the original recordings' instruments.

'I Ran (So Far Away)" (1982) by A Flock of Seagulls. This was the second single from the English new wave band's self-titled, debut album. Very few people will admit to having a Flock of Seagulls hairstyle in the 80s—and can you blame them.
"Come on Eileen" (1982) by Dexys Midnight Runners. This little ditty came from the band's "Too-Rye-Ay" Album. The song won Best British Single at the 1983 Brit Awards; then in 2015, the British public voted the song as the nation's sixth favorite.
"867-5309 / Jenny" (1981) by Tommy Tutone. This song, from the album "Tommy Tutone 2," became so popular that people started dialing 867-5309 and asking for "Jenny"; many of the unfortunate people who happened to have that number had to change it due to prank calls.
"I Melt With You" (1982) by Modern English. The British post-punk/new wave band recorded this song for their album "After the Snow."  Vocalist Robbie Grey said that the song is about a couple having sex as nuclear bombs fall.
"I Want Candy" (1982) by Bow Wow Wow. Bow Wow Wow released this version of the Strangeloves' 1965 hit as the first and only single from their album, "The Last of the Mohicans." The song didn't quite make the Top 50; nonetheless, it became a new wave classic mostly due to the catchy video that MTV played to death during their early years.
"Relax" (1983) by Frankie Goes to Hollywood. From their album "Welcome to the Pleasuredome," this song is the band's debut single. The first official video for "Relax"—set in a gay S&M nightclub and featuring the band members, leather men, and a drag queen—was allegedly banned by MTV.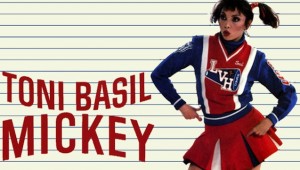 "Somebody's Watching Me" (1984) by Rockwell. The young, US singer hit it big with this, his debut single from the album of the same name. It features Michael Jackson vocals in the chorus and Jermaine Jackson doing additional backing vocals.
We're Not Gonna Take It" (1984) by Twisted Sister. Written by Dee Snider, this unruly and anarchistic anthem is from the album "Stay Hungry." Snider says that he was influenced by the glam rock band Slade and the Christmas carol, "O Come, All Ye Faithful." Ironically, the song was adopted as the theme song for Donald Trump's 2016 presidential campaign.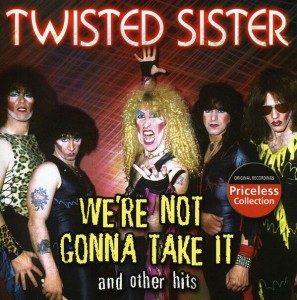 "Maniac" (1983) Michael Sembello. If you wore legwarmers in the 80s, and you weren't really a dancer, then chances are you were probably a fan of this song, and of the movie that made it famous, Flashdance. From the album "Bossa Nova Hotel" and the Flashdance Soundtrack.
"Turning Japanese" (1980) by The Vapors. From their album New "Clear Days."  Guitarist Rob Kemp said of the song, "It's a love song about somebody who had lost their girlfriend and was going slowly crazy, turning Japanese is just all the clichés of our angst…turning into something you never expected to."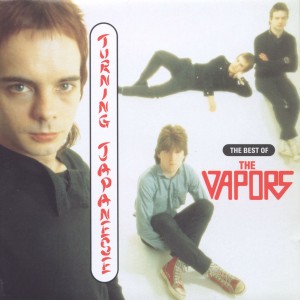 "Don't Worry, Be Happy" (1988) by Bobby McFerrin. Bobby McFerrin came across suspiciously too happy in his hit song, from the album "Simple Pleasures." The song's title is taken from a famous quotation by Meher Baba.
"Obsession" (1984) by Animotion. Christopher Atkins, from The Blue Lagoon, gives Lesley Ann Warren a steamy lap dance to the original version of this song in the forgettable movie, A Night in Heaven. Then in '84 Animotion, a Los Angeles-based synth-pop band, recorded this version of the song for their self-titled debut album—and it was a hit.
"I Know What Boys Like" (1982) by The Waitresses. Released as a single in'82, VH1 named the song as the 82nd greatest one-hit wonder of all time in 2002. The catchy, if not annoying, song has been used in many popular TV shows and movies, including the 1982 film, The Last American Virgin.
"The Safety Dance" (1983) by Men Without Hats. According to writer/lead singer, Ivan Doroschuk, "The Safety Dance" is a protest against the bouncers who stopped dancers from pogoing to 1980s new wave music in clubs, when disco was dying and new wave was on the rise.
"It's Raining Men" (1982) by The Weather Girls. Co-Written by Late Night legend Paul Shaffer, the song was recorded by The Weather Girls after being turned down by Donna Summer, Diana Ross, Barbra Streisand and Cher. The tune has become a camp classic and a gay and female anthem.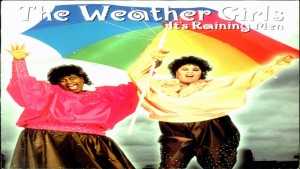 "Funkytown" (1980) by Lipps, Inc. Originally, from their debut album, "Mouth to Mouth," in '79, the song was released as the lead single of the album in 1980. It was a record holder for reaching number one in twenty-eight countries, until Madonna's "Hung Up" kicked its butt, reaching number one in forty-one countries.
"Respect Yourself" (1987) by Bruce Willis. Mr. Willis recorded this cover version of the 1971 song, featuring The Pointer Sisters, for his album, "The Return of Bruno."  Inexplicably, it hit #5 on the Hot 100.
"Lady in Red" (1986) by Chris DeBurgh. The second single from his album "Into the Light," this song introduced the British-Irish singer-songwriter to an international, mainstream audience. In 1987, DeBurgh released a Spanish language adaptation of "The Lady in Red," entitled, "La Dama de Ayer."
"Dear God" (1987) by XTC. Originally, the B-side to the song "Grass," DJs across America began to play "Dear God" and helped make it a hit. Lead singer Andy Partridge was inspired by books about the exploitation of children.
"All I Need" (1984) by Jack Wagner. General Hospital fans went gaga when heartthrob character Frisco Jones, as played by Jack Wagner, released this hit song. This was about the time that Luke and Laura's storyline was getting a tad stale. So, enter Jack Wagner to pick up the long-running soap's ratings.
"Key Largo" (1981) by Bertie Higgins. From his album, "Just Another Day in Paradise," this song was Huggins' only chart-topping hit. The song's lyrics refer to the classic, romantic film, by the same name, starring Humphrey Bogart and Lauren Bacall.
"Party All The Time" (1985) by Eddie Murphy. When Eddie Murphy was a big 80s movie star, and he could get away with almost anything, he released his debut album. It was called "How Could It Be," and it contained this hit single. Rick James wrote and produced the song for his good buddy, and also did some vocals.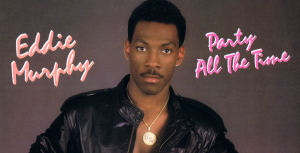 "Too Shy" (1983) by Kajagoogoo. Thanks to MTV, this first single by the British band, from their debut album, "White Feathers, was an instant hit. The song was featured in the video game Grand Theft Auto: Vice City Stories, and the movie, Marvel's Ghost Rider: Spirit of Vengeance.
"99 Luftballons" (1982) by Nena. The German band Nena had their one-hit wonder with "99 Luftballons."  It is an anti-war protest from their 1983 self-titled album. In 1984, after the broad success of the original, an English version titled "99 Red Balloons" was also released on the album.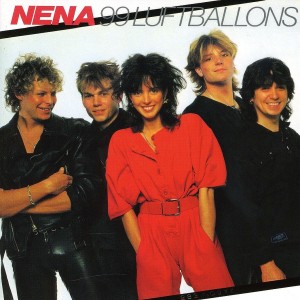 "She Blinded Me With Science" (1982) by Thomas Dolby. In the artists' own words: "This song is about a scientist who falls in love with his lab assistant…Probably about the most frivolous song that I've ever written…When I play it now, I still get a big kick out of it."
"It Takes Two" (1988) by Rob Base & DJ E-Z Rock. Music critic Stephen Thomas Erlewine, of the "All Music Guide," said of this song: "There are many critics and listeners who claim that Rob Base & DJ EZ Rock's 'It Takes Two' is the greatest hip-hop single ever cut. It's hard to disagree with them."
"Electric Avenue" (1983) by Eddy Grant. From his 1982 album, "Killer on the Rampage," came one of 1983's biggest hits of the year. The song's title references an area known as Electric Avenue; the first place electricity lighted the streets in the market area of Brixton, South of London.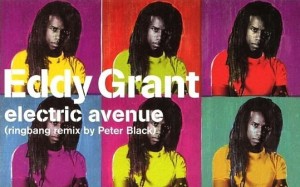 "Pass the Dutchie" (1982) by Musical Youth. The band's debut studio album, "The Youth of Today," produced this mega hit. The reggae song deals with the recreational use of cannabis (kouchie is slang for a cannabis pipe). All weed references were changed to food in the cover versions.
"Our House" (1982) by Madness. Released as the lead single from their fourth studio album, "The Rise & Fall," the song hit the top ten charts in numerous countries. The band had many hits in the UK for over twenty years; however, they are considered a one-hit-wonder due to the huge popularity of "Our House" in the United States.
"She's Like the Wind" (1987) by Patrick Swayze. Patrick Swayze performed this lovely ballad from the film Dirty Dancing. Because nobody puts baby in the corner, the single shot up to number three on the Billboard Hot 100 Chart and number one on the Adult Contemporary Chart.
"Break My Stride" (1983) by Matthew Wilder. This song was the lead single from the singer's debut album, "I Don't Speak the Language."  The artists that have recorded covers to this song include Christina Aguilera with Lil' Kim, Puff Daddy, Blue Lagoon and Unique II.
"Heartbeat" (1986) by Don Johnson. Yeah, that Don Johnson. The Miami Vice star scored a hit with this single from his album of the same name. His incredible TV popularity helped make this mediocre song an international hit. Go figure.
"Steal Away" (1980) by Robbie Dupree. This song is about a romantic rendezvous between two forbidden lovers, who have to "steal away… into the night."  The first single from his self-titled debut album, the song became the singer's biggest hit.
"Toy Soldiers" (1989) by Martika. The singer says she was inspired to write this song by a friend's struggle with a cocaine addiction. "I was a little hesitant because I had only written two songs before and they were light songs. I came up to Michael and said I wanted to write about drugs. It was the first time I got the nerve to write about something that was scary for me to talk about, so I did."
"Boom Boom Boom Let's Go Back to My Room" (1987) by Paul Lekakis. This was singer and model Paul Lekakis' debut single from his album "Tattoo It."  The song became popular in the LGBT community, helping the handsome artist to establish his career as a singer and actor.
"Rappin' Rodney" (1983) by Rodney Dangerfield. Comedian Rodney Dangerfield, from Caddyshack, scored a hit with this hilarious novelty song. Pat Benatar makes a cameo in the video that MTV played ad nauseum.