As a gay kid in the 1980s, I'll never forget the first time I saw Christopher Atkins in The Blue Lagoon. The year was 1981.
OMG! I thought an angel had descended from the Heavens, and was now stuck on a deserted island with Brooke Shields. I kept asking myself the same question I'm sure most of you were. Why Brooke Shields?! Why can't it be me?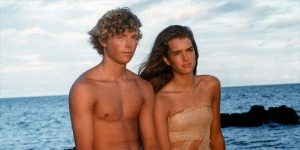 Let's face it, The Blue Lagoon was pretty much eye-candy and beautiful scenery. If there was a story, it eluded me as my eyes feasted upon a blond, buffed and bronzed Chris in his homemade loincloth (which resembled a diaper, a tad too much for my taste). I am told that The Blue Lagoon is the story of two cousins who were marooned as children on a tropical paradise, eventually falling in love when they were older. Again, I only remember a scantily clad Chris frolicking on the white sand beaches…And for some odd, inexplicable reason, I also have a vivid memory of a colorful parrot on Brooke Shields' shoulder as she attempted to emote. I don't know why.
Okay, so Chris wasn't a great actor. Who cares…he was beautiful. You can't have it all, people. After all, it wasn't really his fault that he was no Dustin Hoffman. Chris had no prior interest or experience in acting before The Blue Lagoon. He was persuaded by an eagle-eyed agent and friend to audition for the film. Chris surprised everyone, including himself, by winning the role over 2,000 other actors.
What did Chris do next?
After the Blue Lagoon, our Chris starred in the update of Gilbert and Sullivan's operetta The Pirates of Penzance. Although the aforementioned Gilbert and Sullivan where spinning in their graves, 1981's The Pirate Movie produced a hit song that actually made the "Billboard Hot 100" in September of '82. The song was called "How Can I Live Without Her." I must confess that I couldn't even remember the tune till I just saw the video on YouTube. His costar in that opus was Buddy from Family. I loved Kristy McNichol, but not even her Emmy-winning acting chops could save that film.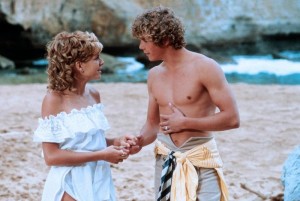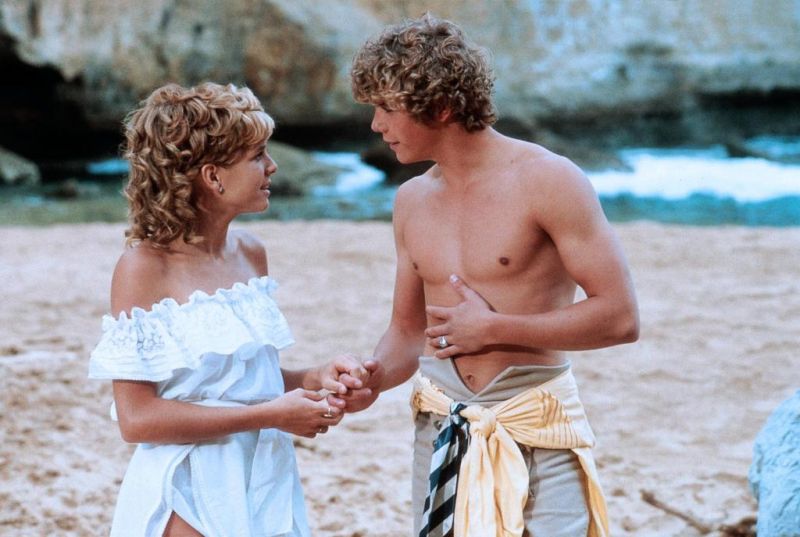 I know a little bit about his next movie, since I was a production assistant on it…and got fired for being too nervous on set. But can you blame me? I mean, he played a male stripper for God's sake. 1983's A Night in Heaven co-starred Lesley Ann Warren as an older woman who becomes infatuated with Chris…although I have no memories of her in the film at all. I did run into Christopher Atkins in the production office one fateful day. He was as nice as can be, as I stood there trying not to swoon.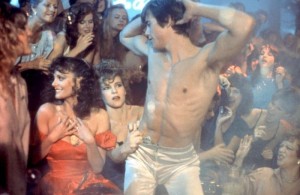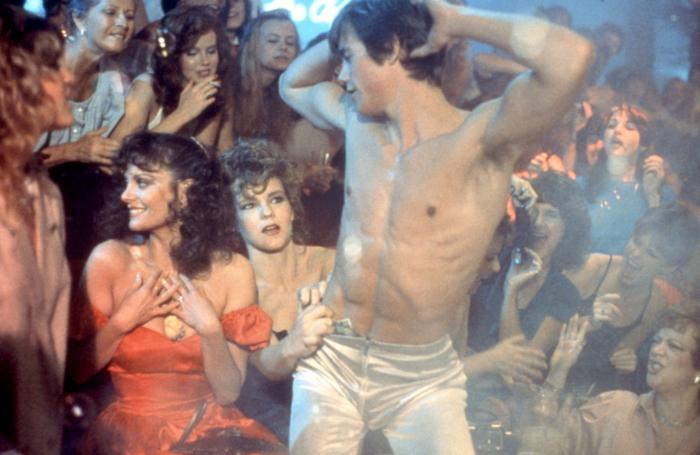 For one season (1983–1984), Chris had a recurring role as a swimming instructor on CBS's Dallas. I mean, any reason to get him in a swimsuit, right. Anyway, his character had a sordid affair with Sue Ellen Ewing, and the rest is pretty much meaningless.
During that time, Chris Atkins graced the covers of every teen magazine imaginable: Teen Beat, Tiger Beat, Non-Threatening Pretty-boy Beat, etc. (I made the last one up.) He also appeared in several TV commercials for Coke and Adidas.
Wikipedia says that in the 1990s and 2000s, Chris appeared in the made-for-network and cable movies Fatal Charms, Project Shadowchaser III and Angel Flight Dawn. Don't feel bad. I can't remember them either. Other non-memorable projects include Caved In, Spiritual Warriors, 13th Child, The Employee of the Month, Tequila Express, Quigley and True Legends of the West.
Best known for comedy (Not!), Chris' comic roles include the films Mortuary Academy in 1988, Shoot in 1992, and he reunited with Shields on her series, Suddenly Susan, as a fellow journalist who is uninterested in her.
In 2009, Chris appeared on VH1's Confessions of a Teen Idol—a reality show that featured, what else, former teen idols. Since then, he's appeared in numerous TV shows and low-budget films.
However, for many of us, he will always be that beautiful, young Adonis who will forever frolic half-naked in the blue lagoon of our hearts.