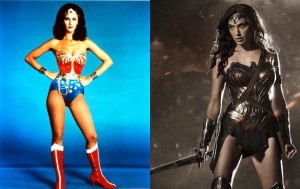 It is official. The new, live-action Wonder Woman movie hits the screens in 2017. As the publicity photos and movie trailers illustrate, it isn't quite the Wonder Woman many of you grew up with.
The iconic TV show
Lynda Carter will always be Wonder Woman to people of a certain generation. After a shaky first run on network TV in the late 70s, the series gained a cult following when it went into reruns in the 80s. That following continues, as the Lynda Carter series entertains new generations of fans on MeTV.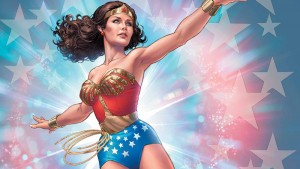 The new movie
Based on the DC Comics character, this new film is set to be the fourth passage in the DC Extended Universe; which includes 2013's Man of Steel, followed by Batman v Superman: Dawn of Justice, and Suicide Squad—both released in 2016.
Principal photography on this mega-budget blockbuster began in November of 2013 and the production wrapped in May of 2016. With a script by Allan Heinberg (Young Avengers Comics) and Geoff Johns (The Flash), TV director Patty Jenkins takes the reins of this motion picture behemoth. Warner Bros. Pictures will release the DC Entertainment production in the summer of 2017.  The estimated budget is $150 million.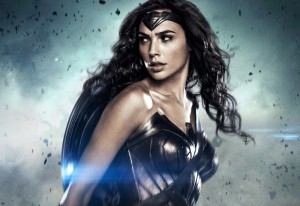 What's the new Wonder Woman about?
The beautiful Diana, princess of the Amazons, was raised to be an invincible fighter on the sheltered island of Themyscira. One day, a handsome American pilot, Colonel Steve Trevor, crashes his plane on the island.  He tells Diana about the horrors of World War 1, and this makes Diana leave her home to attempt to stop the war.
Who is in the movie?
Ex-beauty queen and model, Gal Gadot, will be wearing the golden lasso as Wonder Woman. Star Trek's Captain Kirk, Chris Pine, will play Steve Trevor. Rounding out the cast are Connie Nielsen, Robin Wright, Lucy Davis and Lisa Loven Kongsli.
Gal Gadot gained seventeen pounds of pure muscle for the part. She also went through extensive physical training, which included different types of martial arts.
Gadot on Diana: "She has many strengths and powers, but at the end of the day she's a woman with a lot of emotional intelligence."
How will her character be different from her appearance in Batman v Superman: Dawn of Justice?  According to Gadot, "We go back 100 years to when she's more naive…She's this young idealist. She's pure. Very different to the experienced, super-confident, grown-up woman you've seen."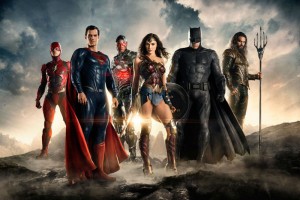 Wonder Woman box office expectations
Man of Steel brought in $668 million at the box office. Batman v Superman: Dawn of Justice made $873.3 million and Suicide Squad $745.3 million. Needless to say, the producers are expecting a box office bonanza with Wonder Women.
Wonder Woman is scheduled for released on June 2, 2017, in 2D, 3D and IMAX 3D.