While some 80s style has for good reason disappeared, other 80s Men's Fashions remain popular today. Neon, for example, was easily one of the most popular fashion palettes of the 80s for men and women. While neon will never come back into the glory it experienced in the 80s, there are lots of fashions that did. Guys fashions vary depending on work and play, and also what the elites are wearing. See which 80s fashions are still rocking it today:
80s Men's Fashions

: Slogan T Shirts


Big in the 80s and still a hit now, slogan tshirts hold out as popular through the years. Stars and celebs wear and sell them. Stores stock said shirts with anything from jokes to movie titles to prints and more.

80s Men's Fashions

:

Combed Back Hair

Big hair was a look of the 80s through and through. Guys hair trends have steadily become longer over the years as well. The combed back hair of the 80s has returned to the red carpet and everyday looks for men who like a little extra on top.
80s Men's Fashions

: High-Top Fades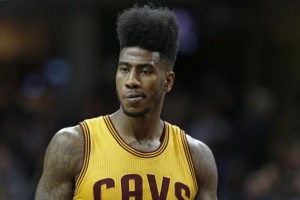 Another popular hair comeback is the fade. 80s (big) hair didn't stop with the ladies. High-Top Fades are a tall pronounced cut. Popular stars like David Beckham and basketball players like Iman Shumpert like this style.
80s Men's Fashions

:

Ripped Jeans

Fashionable in the 80s and beyond, ripped jeans is a style that keeps coming back. Whether bought ripped or split at home, jeans go from typical to stylish when you show a little leg.
80s Men's Fashions: Ray Bans
Who doesn't love sunglasses? Ray Bans are good looking, sleek shades. They're back and more popular than before. Anyone who was anyone in the 80s had a pair and cool status came with the look. Don't want to shell out $100? There are look alikes everywhere so if the brand isn't what you need you can get the look for closer to $20.00.
80s Men's Fashions

:

VANS

VANS started as skateboarder shoes. As popularity for the sport rose, people took notice of the skaters footwear. Fast Times At Ridgemont High (1982)  made the checkerboard slip-ons cool and timely and the other styles followed suit.