It looks like Despicable Me 3 is going to have 80s fans moon-walking on water with an all new 80s-inspired villain. The trailer for the film introduces Balthazar Bratt, a shoulder pad wearing, bad-to-the-bone villain.
"Bratt is a former '80s child star whose show got canceled after he hit puberty. Now he plans on executing a full-fledged world domination," according to Variety.
The new baddie is seen moon-walking on water to Michael Jackson's hit song "Bad," and showcasing the proper evil villain ways to bring the track to life. From the purple out-fit, mullet and the dance moves, fans can already tell what decade this villain is getting his inspiration from.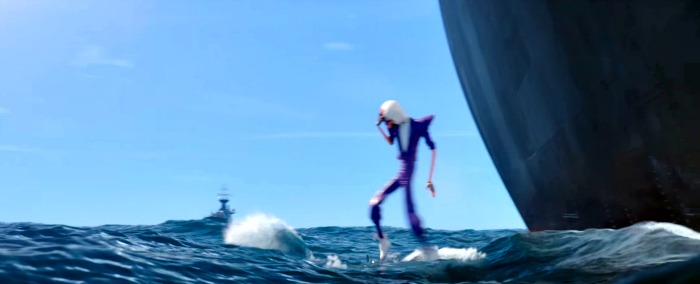 While Despicable Me is known as a franchise for little ones, there looks to be plenty of 80s Easter eggs for us to enjoy. The trailer also contains a fight scene between Bratt and Gru featuring Phil Collins' 1985 hit, "Sussudio" and a little "shamone."
"The film is the fourth in the multi-billion-dollar franchise from Illumination Entertainment. Illumination released the Despicable Me spinoff, Minions, in 2015," according to Variety.
"It grossed $1.2 billion worldwide. Despicable Me and Despicable Me 2 debuted in 2010 and 2013, respectively."
You can check out the Despicable Me 3 trailer below and let us know if you enjoyed the 80s nod from Illumination and their upcoming film. Despicable Me 3 is set to hit theaters on June 30, 2017.
'Despicable Me 3' Gets An '80s Inspired Villain