Some of your favorite Prince and NWA's late 1980's songs will be inducted into the Grammy Hall of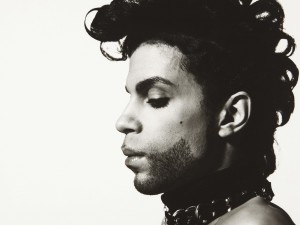 Fame in 2017.
Which songs made the Grammy Hall of Fame cut?
Sign "O" The Times by Prince (1987) and Straight Outta Compton by N.W.A. (1988) were both added to the list. Songs need to meet requirements like being 25+ years old, covering the various genres and having a historic or qualitative significance of some kind to be considered for the Hall of Fame List. Including this latest list of songs, there will now be a total of 1,038 recordings in the Grammy Hall of Fame.
Recording Academy president and CEO, Neil Portnow, said this of the music, "Memorable and inspiring, these recordings are proudly added to our growing catalog and are an integral part of our musical, social and cultural history."
Songs (of a different decade) by popular 80s singers such as David Bowe and Nirvana were added to the list as well.  David Bowie's, "Changes" (1971) and Nirvana's "Smells Like Teen Spirit" (1991) were both honored with a spot on the lineup. The Recording Academy announced that they would be inducted into the Grammy Hall of Fame, along with others.
Rolling Stone released this list of the songs added to the 2017 addition to the Grammy Hall of Fame:
Arlo Guthrie – "The City of New Orleans"
The Beach Boys – "I Get Around"
Billie Holiday – Lady Sings the Blues
Blind Willie McTell – "Statesboro Blues"
Bonnie Raitt – "I Can't Make Your Love Me"
Cab Calloway And His Orchestra – "(Hep-Hep!) The Jumpin' Jive"
David Bowie – "Changes"
Deep Purple – "Smoke of the Water"
Dion – "The Wanderer"
Elvis Presley – "Jailhouse Rock"
The Everly Brothers – "Wake Up Little Susie"
Jackson 5 – "ABC"
Lalo Schifrin – "Mission Impossible"
Lesley Gore – "You Don't Own Me"
Louis Armstrong And His Orchestra – "When the Saints Go Marching In"
Merle Haggard – Okie From Muskogee
Mills Brothers – "You Always Hurt the One You Love"
Mississippi John Hurt – "Stack O'Lee Blues"
N.W.A – Straight Outta Compton
Nirvana – "Smells Like Teen Spirit"
Prince – Sign 'O' the Times
R.E.M. – "Losing My Religion"
Rod Stewart – "Maggie May"
Sly & The Family Stone – "Thank You (Falettinme Be Mice Elf Agin)"
Sonny & Cher – "I Got You Babe"