The Pontiac Fiero was launched in 1983 an introduced in 1984 and while it turned heads, it may have done so for all of the wrong reasons.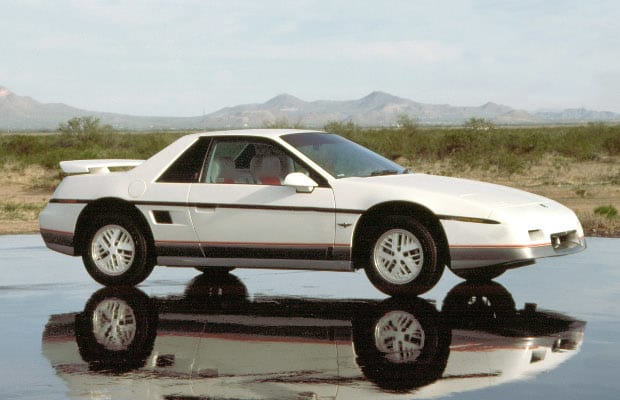 Everyone knows that the Pontiac Firebird Trans AM is probably one of the best sports cars that the company made next to the amazing GTO. So, why is it that the company's Fiero is such a laughing stock?
Let's start off with the design of the vehicle, it's like looking at an ugly version of a Japanese import like the Mazda RX-7, which is actually a pretty stunning vehicle in almost every year it was introduced.
The design of the Fiero was either too much effort or non at all we couldn't really decide which it was. It was just so plain but the side scoops screamed "I'm trying hard to look like a sports car."
As if the design wasn't drab enough, the car itself was super heavy. It's the last thing you'd want in a sports car and it seemed quite odd that Pontiac would make such a clunky car.
Then there was the issue of low reliability thanks to a number of engine fires that owners experienced while owning the vehicle. Quite simply, the Pontiac Fiero is the little engine that really couldn't from it's underpowered form to the late attempt to add a little boost in HP.
There were plenty of beautiful and performance driven vehicles in the 1980s, the Pontiac Fiero just wasn't one of them. If you happen to disagree, let us know why in the comments section. For those who want a little more history on the vehicle, check out a modern review of the 1986 Pontiac Fiero in the video below.
Modern Review and In-Depth History of the Pontiac Fiero